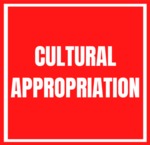 Title
Description
In this section, we examine the difference between cultural appropriation and appreciation by sharing many examples, including hairstyles, Halloween costumes, Blackface, sports team jerseys and names, and perhaps the most controversial, trying to appear or claiming to be racialized when you're white.
Keywords
cultural appropriation, blackface, fashion, sports teams, transracial, N-word, music, rap, hip-hop, jerseys, halloween costumes, hairstyles, cultural appreciation, clothing, gucci, katy perry, prada, politicians, dreadlocks, cornrows, dream catchers, Inuk throat singing, Native headdress, darker, lighter, tan.
Web resources
Faculty
Faculty of Animation, Arts & Design (FAAD)
Copyright
© The Blurred Lines of Racism Team
Creative Commons License


This work is licensed under a Creative Commons Attribution-Noncommercial-No Derivative Works 4.0 License.
SOURCE Citation
Team, Project, "Cultural Appropriation" (2021). Project. 4.
https://source.sheridancollege.ca/blurred_lines_of_racism_project/4
Original Citation
The Blurred Lines of Racism Project Team. (2021). The Blurred Lines of Racism: Cultural Appropriation [JOUR 20082: Project]. Sheridan College.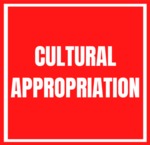 COinS