Title
Preview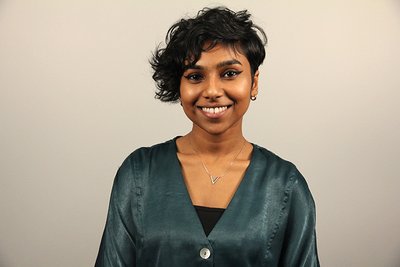 Description
I love being on camera and interviewing people, my goal is to become a television reporter/host in the future. When we started this project, I knew we were going to dig up a lot of issues that many people face. I learned that many racist acts are embedded in our experience, or occur because of what we're exposed to. I also learned about the incredible scale of systemic oppression and how as individuals we can take a step towards breaking it down.
Twitter: https://twitter.com/manesa_d
Instagram: https://instagram.com/manesa_d
Faculty
Faculty of Animation, Arts & Design (FAAD)
Copyright
© Manesa Dhanabalan
Creative Commons License


This work is licensed under a Creative Commons Attribution-Noncommercial-No Derivative Works 4.0 License.