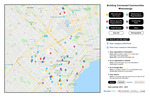 Description
This map is part of a researcher project conducted by the Centre for Elder Research in Oakville ON, Canada in 2018 as part of a 3-year research project titled Building Connected Communities: improving Community Supports to Reduce Loneliness and Social Isolation in Immigrants 65+. This project was conducted in partnership with Dixie-Bloor Neighbourhood Centre, Peel Senior Link, Indus Community Services, Yee Hong Centre for Geriatric Care and Community Development Halton and was supported by funding from the Social Sciences and Humanities Research Council of Canada (SSHRC). The research focused on exploring strategies to effectively reach out to, and support, older immigrants who may be experiencing, or are at risk of experiencing, social isolation and/or loneliness in Mississauga.
This interactive pdf map includes the mainstream, ethno-specific, multicultural, faith organizations and community hubs in the community. The contact information, websites and directions for each organization can be easily accessed from the map. The map is intended to support staff in making referrals to clients or in making program design decisions.
Keywords
social isolation, loneliness, older adult, immigrant, connected communities, immigration, settlement, community development, Canada, Ontario, Mississauga
Disciplines
Gerontology | Infrastructure | Social Work
Funder
This research was supported by the Social Sciences and Humanities Research Council of Canada.
Copyright
©Sheridan Centre for Elder Research
Files
Download
View Static Map in Browser (3.6 MB)
Creative Commons License

This work is licensed under a Creative Commons Attribution-Noncommercial-No Derivative Works 4.0 License.
SOURCE Citation
Sheridan Centre for Elder Research, "Building Connected Communities: Interactive PDF Map, Mississauga" (2018). Interactive Maps. 2.
https://source.sheridancollege.ca/centres_elder_building_connected_communities_maps/2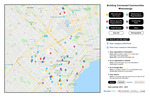 COinS