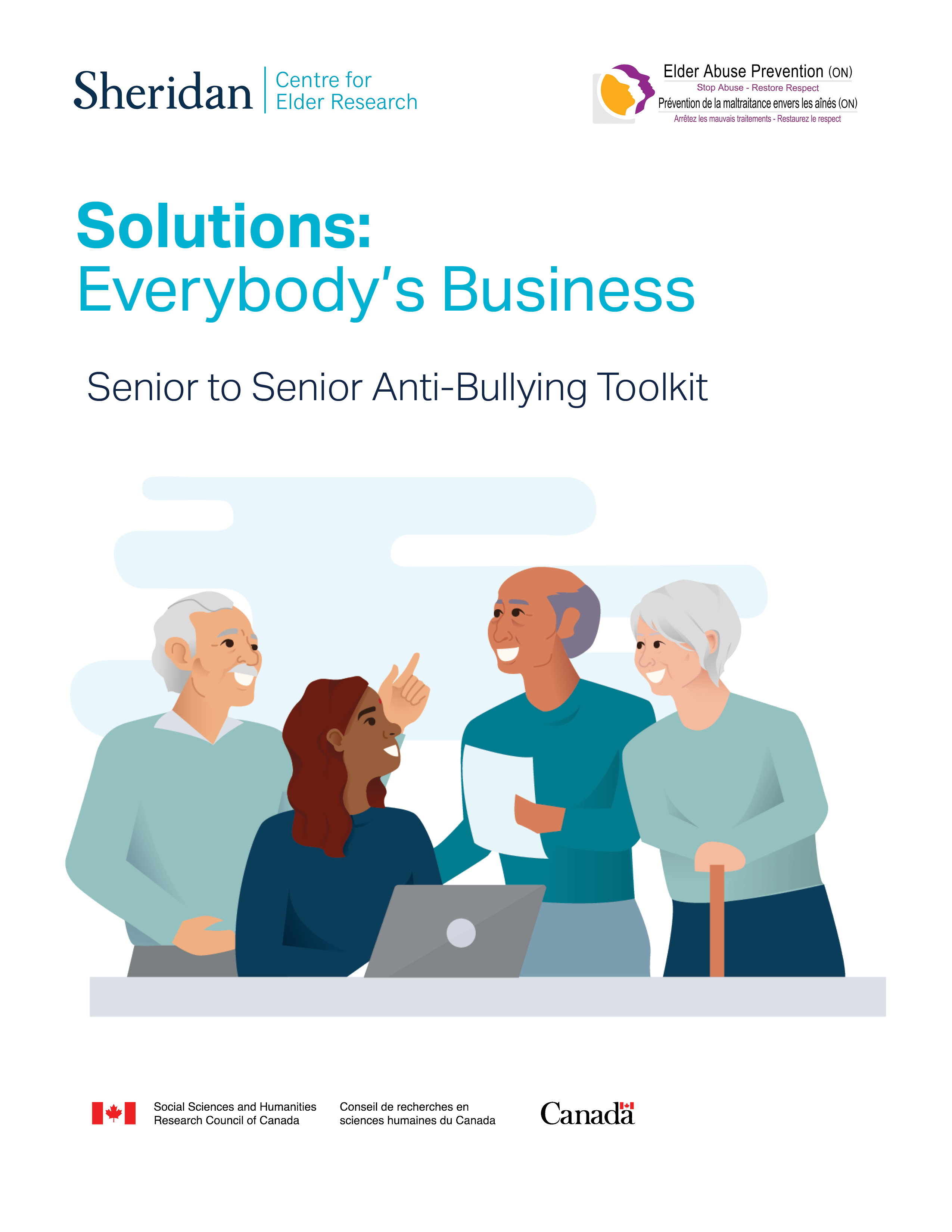 Printing is not supported at the primary Gallery Thumbnail page. Please first navigate to a specific Image before printing.
Kirsten Madsen, Liza Franses, Emily Ayenew, and Parker Behnke (they/them)

People of all ages can be bullied. The Centre for Elder Research worked with Sheridan Professor Dr. Kirsten Madsen and Elder Abuse Prevention (ON) to better understand bullying between older adults age 55+ in Ontario. Our project aims were to collect data on the prevalence and nature of Senior to Senior bullying in Ontario, and to use this data to create this Toolkit outlining best practices and strategies for older adults and those working with older adults to stop bullying.

The Toolkit is part of a research project titled "Bullying between Older Adults: What is Happening in Ontario"? The research focused on aims to support the development of best practices and strategies for this diverse population of older adults.