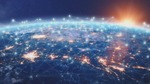 Description
How are postsecondary institutions empowering learners to develop the competencies for environmental integrity, equitable economic viability, and a just society while also helping them fulfil their own potential? How is this interdisciplinary work supporting transcultural values and practices as well as the development of critical global citizens? The webinar includes speakers from three postsecondary institutions engaged as partners in Regional Centres of Expertise (RCE) on Education for Sustainable Development throughout the world who will address these and related themes and explain how their institutions are carrying out this critical work.
Speakers:
Sabbir Saiyed, PhD., P.Eng., Manager Transportation Systems Planning/Main Contact for the Peel RCE
Rehema White, BSc, MSc, PhD, Academic in sustainable development, University of St Andrews, and Chair, Scotland's United Nations University Regional Centre of Expertise (RCE) in Education for Sustainable Development (Learning for Sustainability Scotland)
Asaf Zohar, B.A., M.E.S., PhD (York), Associate Professor, School of Business; Chair, Sustainability Studies Program; Director, Entrepreneurship and Social Innovation Centre, Trent University (RCE Peterborough Kawartha Haliburton)
Marisol Campos-Navarrete, BEng, MA, PhD, Impact Learning Manager, EDGE, Sheridan's impact entrepreneurship hub (Peel RCE)
Moderated by: John Helliker, Dean of Innovation – Sheridan
Publication Date
11-11-2021
Keywords
education, postsecondary institutions, environmental integrity, equitable economic viability, interdisciplinary work, transcultural values, global citizens, sustainable development
Faculty
The Centre for Global Education and Internationalization (CGEI)
Copyright
© The Centre for Global Education and Internationalization (CGEI), Sheridan College
Creative Commons License


This work is licensed under a Creative Commons Attribution-Noncommercial-No Derivative Works 4.0 License.
SOURCE Citation
Saiyed, Sabbir; White, Rehema; Zohar, Asaf; Campos-Navarrete, Marisol; and Helliker, John, "Webinar: A Local to Global Imperative: Powering Personal and Societal Transformation through Education for Sustainable Development" (2021). CGEI Events. 3.
https://source.sheridancollege.ca/cgei_events/3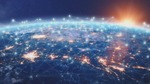 Included in
COinS