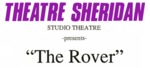 Description
The Rover is a restoration play set in the 1930's. Such (period up-dating is often controversial, so a word might be said about it here. The 1930's and the real Restoration (1660-1685 approximately) have a lot in common. In the midst of the Great Depression, 30's movies were inevitably stylish and gay, their heroes and heroines rich and witty. People went to the movies to escape the harsh economic reality around them. Similarly, the Restoration followed immediately on the heels of the Puritan Revolution and the ten year interregnum under Cromwell. People were sick of politics and strife. They went to the theatre to be entertained and diverted. Like the 30's Movie, the Restoration play was about Romance and Glamour and Wit.
Another similarity concerns the use of music and dance. Restoration audiences were mad for both. So was the 30's audience, and that was indeed the golden age of the movie musical. You will no doubt see this influence in our production. So sit back and get ready to be entertained, which is all a Restoration play strives to do. In doing so, you will also be enjoying a work written by the first woman in the English speaking world who ever earned her living from the pen. She is a much over-looked artist and it is a pleasure to be able to share her genius with the audience.
Director: Christopher Covert
Choreographer: Vince Parrell
Publication Date
3-9-1989
Production Year
1988/1989
Theatre Location
Studio Theatre, Sheridan
Cast
Don Antonio: Allan Clow
Don Pedro: Michael Lawrence
Belvile: Jonathan Russell
Willmore: Ian Simpson
Frederick: G. Emerson Mitchell
Blunt: Matthew C. Saliba
Stepano/Masquerader: Geoffrey A. Tyler
Philippo/Officer: Peter Fleming
Sancho/Sebastian/Soldier: Sal Scozzari
Florinda: Luisa Appolloni
Hellena: Sherry Lee Chandler
Valerie: Sarah Sked
Angellica: Donna Dwyer
Moretta: Jenni Burke
Callis: Cara Lee Pendlebury
Lucetta: Jamie Blake
Page (Diego): Ann Hunter
Woman: Anne Marie Massicotte
Keywords
The Rover, Theatre Sheridan, musical theatre
Disciplines
Theatre and Performance Studies
Faculty
Faculty of Animation, Arts & Design
School
Department of Visual and Performing Arts
Creative Commons License


This work is licensed under a Creative Commons Attribution-Noncommercial-No Derivative Works 4.0 License.
SOURCE Citation
Theatre Sheridan, "The Rover, March 9 – 18, 1989" (1989). Theatre Sheridan Productions. 125.
https://source.sheridancollege.ca/faad_visu_uniq_theatre/125
Original Citation
Covert, C. (Director). (1989, March 9 – 18). The rover [Theatre Performance]. Oakville: Theatre Sheridan.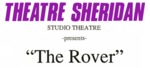 Included in
COinS