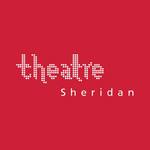 Description
It is a tried-and-true tale of the lowly chorus girl who becomes an overnight sensation in the production "42nd Street". Peggy Sawyer, the chorus girl, obtains a dancing part in a chorus of a new show entitled "Pretty Lady". This new show is bound for Broadway, and as it does Sawyer runs head-on with the new leading lady, Dorothy Brock.
Prepared to perform in Atlantic City, word arrives that the show has been cancelled and that Philadelphia has been substituted. Tempers now flare. The company packs up for the Arch Street Theatre. What is to become of the next opening night is unpredictable.
Director: Greg Peterson
Publication Date
4-5-1989
Production Year
1988/1989
Theatre Location
Sheridan Hall Theatre
Cast
Director: Paul McQuillan
Dorothy Brock: Sharron Matthews
Peggy Sawyer: Jemmie Phillips
Maddie Higgins: Donna Greenidge-Ross
Dale: Curtis Lessels
Pat Denning: Sal Scozzari

SOURCE note: this cast list is not complete. Cast details taken from the "Sheridan Sun" April 13, 1989 issue.
Keywords
42nd Street, Theatre Sheridan, musical theatre
Disciplines
Theatre and Performance Studies
Faculty
Faculty of Animation, Arts & Design
School
Department of Visual and Performing Arts
SOURCE Citation
Theatre Sheridan, "42nd Street, April 5 – 29, 1989" (1989). Theatre Sheridan Productions. 138.
https://source.sheridancollege.ca/faad_visu_uniq_theatre/138
Original Citation
Peterson, G. (Director). (1989, April 5 – 29). 42nd Street [Theatre Performance]. Oakville: Theatre Sheridan.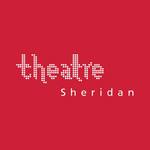 Included in
COinS