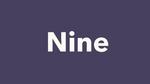 Description
Guido Contini, a famous Italian film director and ladies man who's last couple of movies have been panned by the critics is under pressure to make a return to form with his latest film. However, there is one major problem: he hasn't written a line of the script and has lost all inspiration. In an attempt to find peace and inspiration, he travels to a luxury spa near Venice. Only to be followed by his wife, Luisa, his saucy mistress, Carla, his fierce producer and her whole film crew. What ensues pushes him to face his ultimate fears within life and death.
Book by Arthur Kopit. Music and Lyrics by Maury Yeston
Director: Jayme Armstrong*
Choreographer: Alexandra Herzog*
Music Director: Jeannie Wyse
Publication Date
11-29-2019
Theatre Location
Studio Theatre, Sheridan
Cast
Young Guido: Cody Black
Guido Contini: Connor Briggs
Ensemble: Celeste Brillon
Carla Albanese: Aniqa Charania
Luisa Contini: Sydney Cochran
Claudia Nardi: Jamie Cudicio
Ensemble: Dakota Duguid
Grand Canal Maria: Allison Ference
Guido's Mother: Zoe Fiddes
ensemble: Wychita Hendricks<
Ensemble: Aveleigh Keller
Sarraghina: Germaine Konji
Lina Darling: Maria Krotiris
Our Lady of the Spa: Emily Masurkevitch
Ensemble: Leah McKenney
Stephanie Necrophotus: Emily McKim
Ensemble: Bethany Monaghan
Ensemble: Lauren Phillips
Lilane La Fleur: Kaitlyn Post
Ensemble: Olivia Shad
Ensemble: Kristen Zorzi
Keywords
Nine, Theatre Sheridan, musical theatre
Disciplines
Theatre and Performance Studies
Faculty
Faculty of Animation, Arts & Design
School
Department of Visual and Performing Arts
Creative Commons License


This work is licensed under a Creative Commons Attribution-Noncommercial-No Derivative Works 4.0 License.
SOURCE Citation
Theatre Sheridan, "Nine, November 29 – December 8, 2019" (2019). Theatre Sheridan Productions. 176.
https://source.sheridancollege.ca/faad_visu_uniq_theatre/176
Original Citation
Armstrong, J. (Director). (2019, November 29 – December 8). Nine. [Theatre Performance]. Oakville: Theatre Sheridan.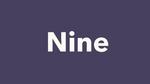 Included in
COinS