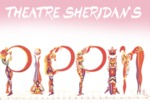 Title
Pippin, May 8- 16, 2021
Description
Heir to the Frankish throne, the young prince Pippin is in search of the secret to true happiness and fulfillment. He seeks it in the glories of the battlefield, the temptations of the flesh and the intrigues of political power (after disposing of his father, King Charlemagne the Great). In the end, though, Pippin finds that happiness lies not in extraordinary endeavors, but rather in the unextraordinary moments that happen every day.
Director: Saccha Dennis* Music Director: Greg Carruthers Choreographer: Beau Dixon
Publication Date
5-8-2021
Cast
Leading Player..........Celeste Catena
Pippin..........Ryley Vaughan Tennant
Charles..........Jaden Weber
Lewis..........Oliver Moriarty
Fastrada..........Nicole Sherwin
Berthe/Player..........Kaleigh Murphy
Catherine/Player..........Katie Crompton
Theo/Player...........Abigail Woodhouse
Player..........Abby Grass
Player............Sierra Holder*
Player..........David Andrew Reid*
Keywords
Pippin, Sheridan, musical theatre
Disciplines
Theatre and Performance Studies
Faculty
Faculty of Animation, Arts & Design
Creative Commons License


This work is licensed under a Creative Commons Attribution-Noncommercial-No Derivative Works 4.0 License.
SOURCE Citation
Theatre Sheridan, "Pippin, May 8- 16, 2021" (2021). Theatre Sheridan Productions. 180.
https://source.sheridancollege.ca/faad_visu_uniq_theatre/180
Original Citation
Dennis, S. (Director). (2021, May 8-16). Pippin [Theatre Performance]. Oakville: Theatre Sheridan.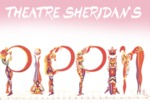 COinS