Title
Preview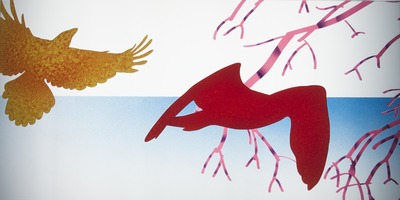 Identifier
Item ID: SARAHHALL105, Sheridan College Library Catalogue
Keywords
Sarah Hall Studio, glass, laser engraving
Description
Technique used: masked, airbrushed and spattered enamels. Sample used to make up the Singing the Light installation at Greenwood College School, Toronto, Ontario.
Material
Sheet of glass with enamel
Measurements
60 cm x 30 cm
Copyright
© Sarah Hall Studio
Creative Commons License

This work is licensed under a Creative Commons Attribution-Noncommercial-No Derivative Works 4.0 License.
Keywords
Sarah Hall Studio, glass, laser engraving
COinS