Title
Preview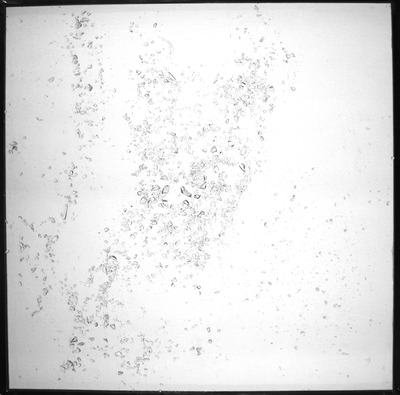 Keywords
Sarah Hall Studio, glass, fused glass chips
Description
Techniques used: fused glass chips.
Sample was used in designing the New Dawn & Fields of Praise installation at Grace Church on-the-Hill, Toronto, ON.
Physical Sample is located at the Sarah Hall Glass Library, Sheridan College. For more details, please visit: https://source.sheridancollege.ca/sarah_hall_glass_library
Item ID: SARAHHALL42, Sheridan College Library Catalogue and Sarah Hall Glass Library
Material
Sheet of coloured glass, fused glass chips
Measurements
30 cm x 30 cm
Copyright
© Sarah Hall Studio
Creative Commons License


This work is licensed under a Creative Commons Attribution-Noncommercial-No Derivative Works 4.0 License.
SOURCE Citation
Hall, Sarah, "Frit framed" (2006). Grace Church on-the-Hill. 4.
https://source.sheridancollege.ca/sarah_hall_glass_library_religious_gracechurch/4
Keywords
Sarah Hall Studio, glass, fused glass chips
COinS