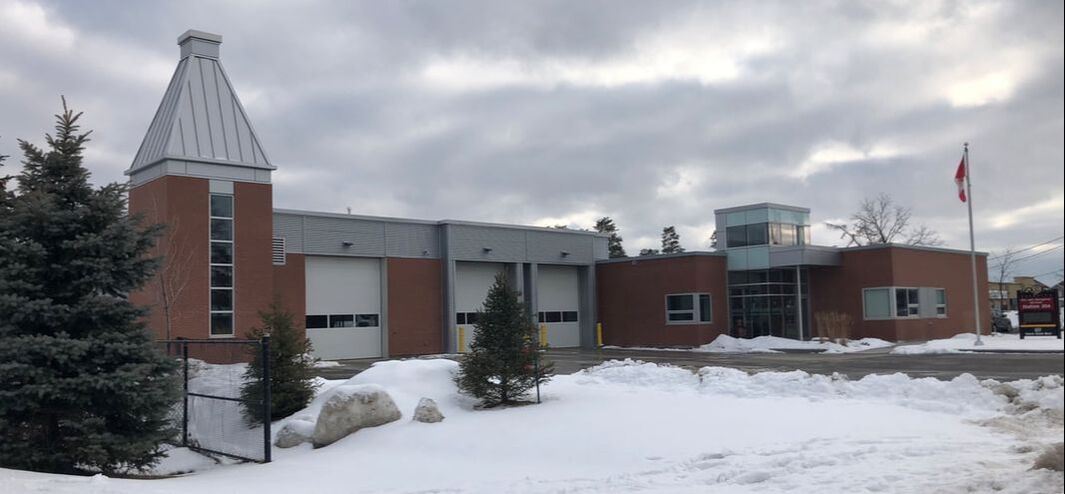 Document Type
Student Work
Publication Date
6-28-2020
Keywords
architectural technology, schematic design, renovation, plan drawing, adaptive reuse, building science, studio 6
Design Concept
Introducing a new facility to help decrease the risk of cancer with Fire Fighters. A new development that is implementing different type of sustainable features like green roof, solar panels to help with better air quality for fire fighters when at rest at base.
Before you look at the new plans, lets see why it is necessary for a renovation. This building was built in 1977, the ventilation in the building is poor which makes fire fighters at a higher risk of cancer. Everything is clustered in the building and there is no privacy given.
In the new design, the building is divided in 3 parts. Hot zones, Transition Zones, Cold Zone. The new design has two separate exhaust system to help with air ventilation. Providing privacy in dorm areas and adding more space to kitchen and day room. Hallways are the transition zone allowing more separation and helps with a better circulation in the building.
Faculty
Faculty of Applied Science & Technology (FAST)
Creative Commons License


This work is licensed under a Creative Commons Attribution-Noncommercial-No Derivative Works 4.0 License.
Original Publication Citation
Arshad, U. (2020, June, 28). Brampton fire station 204. Studio 6 summer 2020. https://perma.cc/HVM3-DPFT
SOURCE Citation
Arshad, Umar, "Umar Arshad" (2020). Fire Station 204. 15.
https://source.sheridancollege.ca/student_work_fast_projects_studio6_fire_station204/15