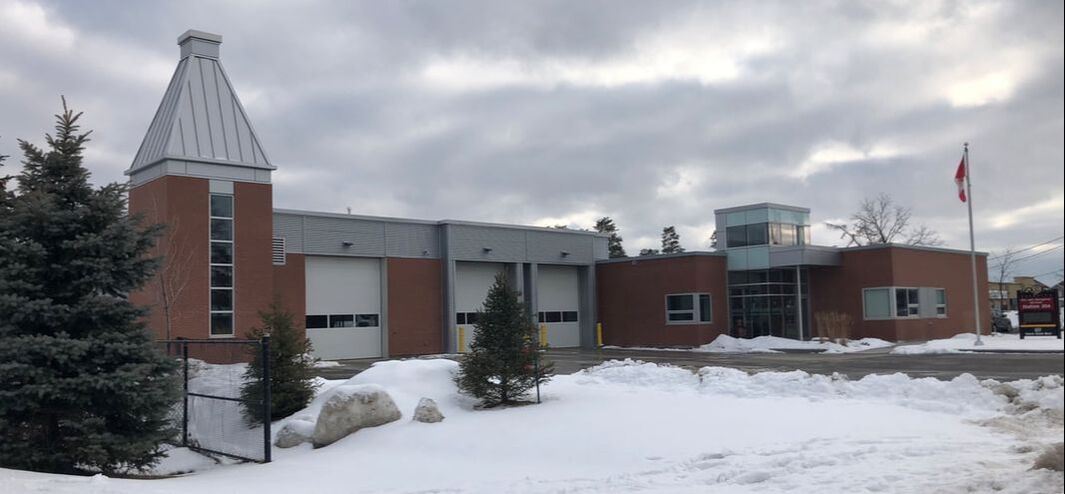 Document Type
Student Work
Publication Date
6-28-2020
Keywords
architectural technology, schematic design, renovation, plan drawing, adaptive reuse, building science, studio 6
Design Concept
The fire station is meant to be a safe space for firefighters to recharge after the stress of being on call. Firefighters are exposed to harmful toxins every time they enter a fire and these toxins should be minimized in the firehouse. The strategy for my design is to have a clear separation of contamination zones. This means that areas that have the highest risk of being contaminated should be separated from the areas that should not become contaminated at all. The three zones driving my design are the red (hot), yellow (warm), and green (cold) zone. The red zone includes spaces which will be contaminated at some point. It includes the apparatus bay, as well as the apparatus maintenance and tool storage areas. These spaces are the first points of contact when firefighters come back from a call and these spaces will need to be cleaned often. The yellow zone, also referred to as the transition zone, acts as a barrier from red to green zone and demonstrates the transition from contaminated to decontaminated. These are spaces that have moderate risk of being contaminated, as they are for the cleansing of gear and one's self. The green zone includes all spaces that should not have any toxins present. They include living, recreation, and administrative spaces.
Faculty
Faculty of Applied Science & Technology (FAST)
Copyright
© Seena Tarahomi
Creative Commons License


This work is licensed under a Creative Commons Attribution-Noncommercial-No Derivative Works 4.0 License.
Original Publication Citation
Tarahomi, S. (2020, June, 28). Brampton fire station 204. Studio 6 summer 2020. https://perma.cc/MBX6-7XHP
SOURCE Citation
Tarahomi, Seena, "Seena Tarahomi" (2020). Fire Station 204. 19.
https://source.sheridancollege.ca/student_work_fast_projects_studio6_fire_station204/19