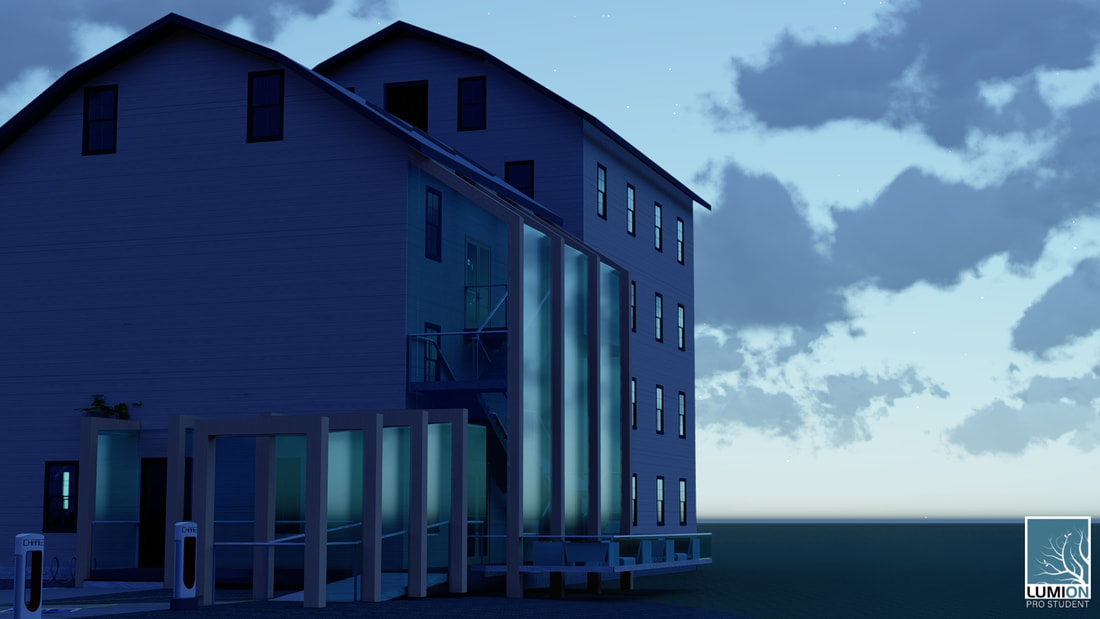 Document Type
Student Work
Publication Date
2-24-2021
Keywords
architectural technology, schematic design, renovation, plan drawing, adaptive reuse, building science, studio 6
Design Concept
The driving concept behind this design is to bring a microbrewery to the town of Paisley. The food and beverage industry is one that brings people together and this proposal aims to create a meeting place for local residents as well those seeking to experience the town.

The main floor of the silo area will act as the tap room for the brewery where customers can enjoy the product of the brewery. A second floor mezzanine will act as the floor for the brewhouse which will be open to the floors below to allow customers to get a glimpse of the work being done. This will give more of an immersive experience as they will be getting their beverages right from the source.

An addition will be added to the north side of the silo to accommodate a bottle shop, which will sell the brewery's products as well as the washroom facilities. From this addition, customers will also be able to access the outdoor patio where they will be able to enjoy the area surrounding the Teeswater River.
Faculty
Faculty of Applied Science & Technology (FAST)
Copyright
© Jeff Kaczmarek
Creative Commons License


This work is licensed under a Creative Commons Attribution-Noncommercial-No Derivative Works 4.0 License.
Original Publication Citation
Kaczmarek, J. (2021, February, 24). Paisley Brewing Co. Design Proposal. Studio 6 winter 2021. https://perma.cc/2X9C-J7JM
SOURCE Citation
Kaczmarek, Jeff, "Jeff Kaczmarek" (2021). Old Mill. 25.
https://source.sheridancollege.ca/student_work_fast_projects_studio6_old_mill/25