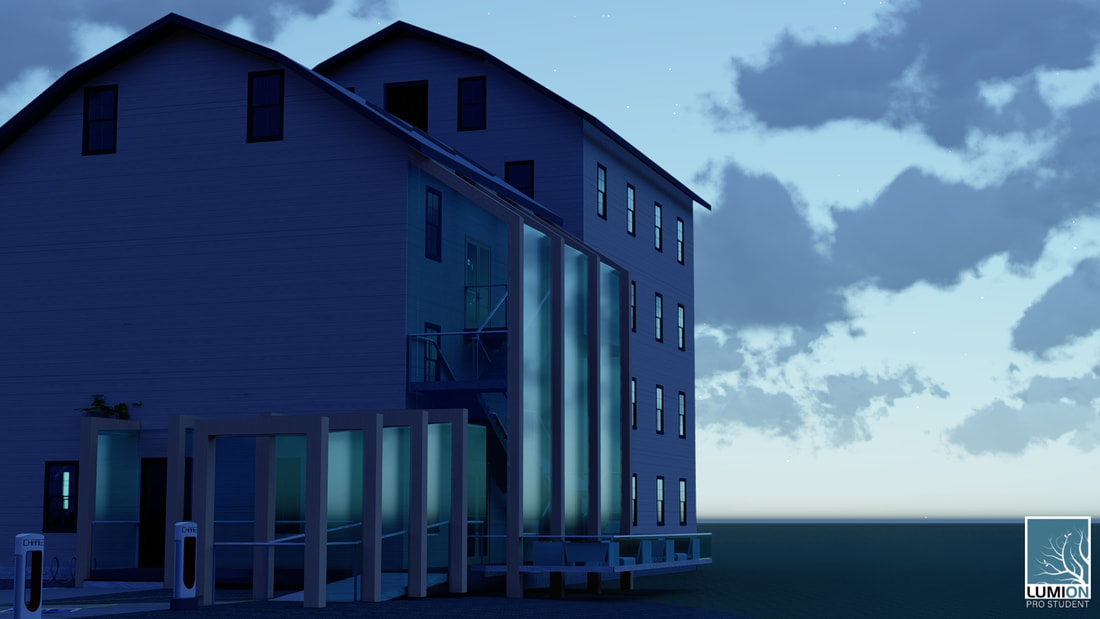 Document Type
Student Work
Publication Date
2-28-2021
Keywords
architectural technology, schematic design, renovation, plan drawing, adaptive reuse, building science, studio 6
Design Concept
The goal of this project is to transform the old mill into a new space that the residents of the town of Paisley, Ontario can enjoy and use. Another thing that was considered was to make a space that the people renting out the studios in the neighbouring building can also use and benefit from.
How it Began
As stated, I had to make a space that would benefit the people of Paisley and since the town has a shortage of cafes and bakeries that is what I have decided to design on the first two floors. I then considered the artist living next door, which then lead me to the idea of making the third floor and art gallery, so the neighbouring residents and the people of Paisley can display and come view each other's art. I also wanted to protect the history of the mill by keeping as of its original features as possible so that people will also come visit for its history. I also didn't want to waste the wonderful scenery behind the mill, but was worried about tearing too many holes in this irreplaceable aged exterior, so I had to come up with away around this issue. Which then lead to the addition of the porch and balcony. Customers can admire the scenery of the forest behind the mill, while enjoying their purchases at the same time.
Faculty
Faculty of Applied Science & Technology (FAST)
Copyright
© Antonio Farah
Creative Commons License


This work is licensed under a Creative Commons Attribution-Noncommercial-No Derivative Works 4.0 License.
Original Publication Citation
Farah, A. (2021, February, 28). The Paisley Mill. Studio 6 winter 2021. https://perma.cc/X3FG-N8ZE
SOURCE Citation
Farah, Antonio, "Antonio Farah" (2021). Old Mill. 33.
https://source.sheridancollege.ca/student_work_fast_projects_studio6_old_mill/33