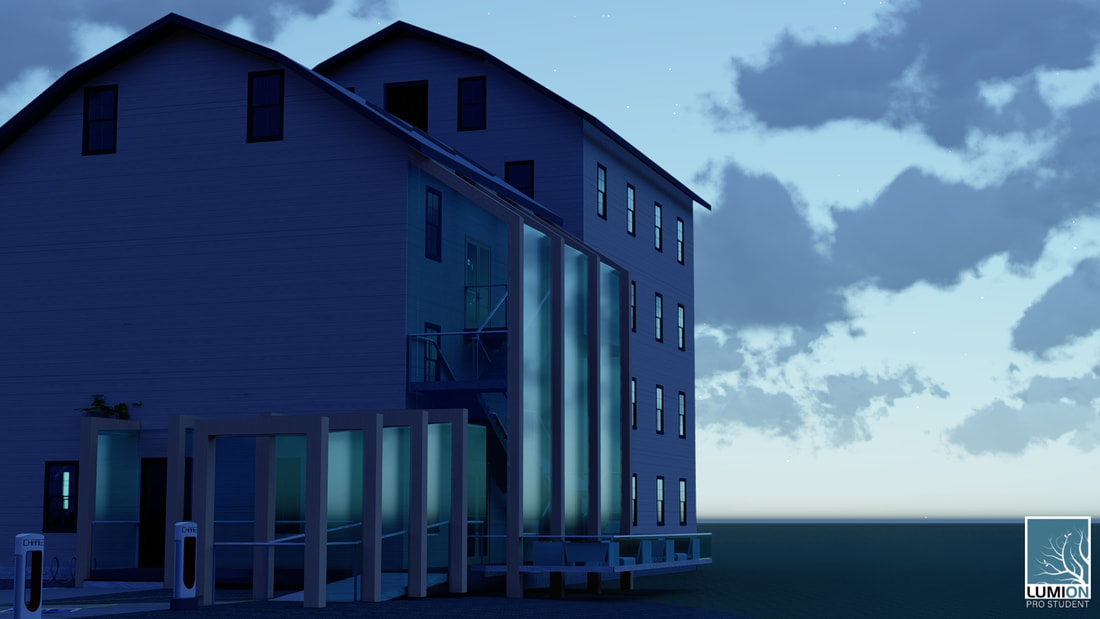 Title
Harveen Braich
Document Type
Student Work
Publication Date
2-28-2021
Keywords
architectural technology, schematic design, renovation, plan drawing, adaptive reuse, building science, studio 6
Design Concept
The Paisley Mill is an amazing project to renovate and revamp an existing historical mill. To the east of the mill building is the silo building which is approximately 3 storeys tall and 1,200 sq ft per floor. However, there are no floor partitions in the space.

The concept of this space is to incorporate modern-day architecture to this old building. Due to the lack of windows in this space, large curtain walls that wrap around the building will allow sunlight into this building along and give it a more modern façade. Using materials such as glass, metal and neutral colours will also provide a modern look.

To make use of this silo, a bookstore, a coffee shop with a seating area and a lounge social space will revamp this old building into a new place to visit.
Faculty
Faculty of Applied Science & Technology (FAST)
Copyright
© Harveen Braich
Creative Commons License


This work is licensed under a Creative Commons Attribution-Noncommercial-No Derivative Works 4.0 License.
Original Publication Citation
Braich, H. (2021, February, 28). The Paisley Mill Library. Studio 6 winter 2021. https://perma.cc/22QU-EXJ7
SOURCE Citation
Braich, Harveen, "Harveen Braich" (2021). Old Mill. 39.
https://source.sheridancollege.ca/student_work_fast_projects_studio6_old_mill/39