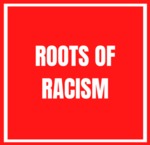 Title
Description
In this section we examine the psychology behind racism, how it evolves, and talk about some flashpoints of racism, including the wearing of hijabs and use of the N-word.
Keywords
roots of racism, islamophobia, hate crimes, Truth and Reconciliation, hijab, turbans, hoodies, racist, race, misconception, discrimination, bias, aversive, minority, white, black, multiculturalism, diversity, experience, hatred, extremist, oppression, residential schools, colonial, holocaust deniers, antisemitic, prejudice, stereotypes, Jewish, Muslim, Islamophobia, supremacist, terrorist, right-wing, niqab, United States, burqa, ban, Bill 21, Sikh, mosque, Canada, First Nations, Indigenous, slavery
Web resources
Faculty
Faculty of Animation, Arts & Design (FAAD)
Copyright
© The Blurred Lines of Racism Team
Creative Commons License


This work is licensed under a Creative Commons Attribution-Noncommercial-No Derivative Works 4.0 License.
SOURCE Citation
Team, Project, "Roots of Racism" (2021). Project. 6.
https://source.sheridancollege.ca/blurred_lines_of_racism_project/6
Original Citation
The Blurred Lines of Racism Project Team. (2021). The Blurred Lines of Racism: Project [JOUR 20082: Roots of Racism]. Sheridan College.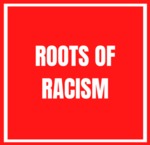 COinS