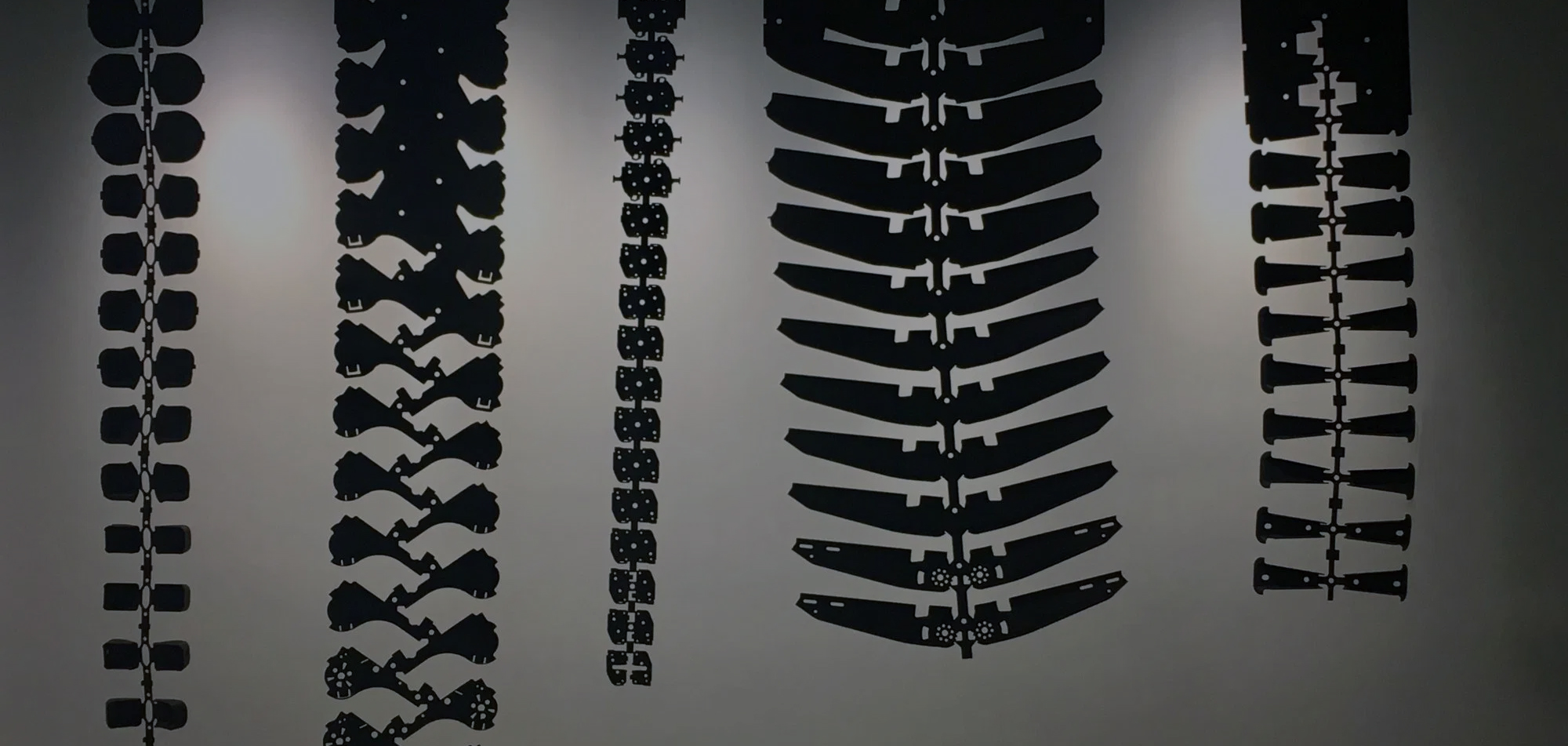 Inaugurated in Fall 2016, the Creative Campus Galleries are a critical component of Sheridan's Creative Campus, which mobilizes creative engagement and brings together people, disciplines, and departments to make creativity a cornerstone of Sheridan's institutional identity and its pedagogical approach. The Galleries have multiple display and exhibition locations across Sheridan's campuses, including a 2000 sq. ft. gallery at Mississauga's Hazel McCallion Campus.
Sheridan's Creative Campus Galleries both showcase and catalyze creativity through the mobilization of visual culture. We highlight innovative work happening across our faculties, departments, and research centres and provide opportunities for interdisciplinary inquiry and exchange.
Creative Campus Galleries
4226 Duke of York Blvd
Mississauga, ON L5B 0G5
galleries@sheridancollege.ca
905.845.9430 x.8260
Image: Automotive Metal Stamping, in Human: Purposeful Creativity for Our Communities, 2017.
Browse the Creative Campus Galleries Collections: