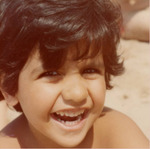 Document Type
Short Story
Story
In the late 70s and early 80s, our weekends were filled with trips to my mother's village in the mountains of Lebanon. On Sunday nights, after long days of playing with our cousins, dinners with our aunts and uncles, cuddles with grandma and grandpa, we drove back to Beirut in our turquoise Volvo. My two sisters and I always fought over who got the window seats. But I soon discovered that the best "seat" was the little deck under the rear windshield. I lay there, watching the steep, winding roads to Beirut. I loved the glittering lights of cars behind us, and even more, I loved the quiet joy that filled the car as we listened to Mama's music. Umm Kulthum was a favorite. The songs reminded Mama of the days she spent in Egypt as a teenager. For me, the songs weaved stories of love and magic, a dream land every little girl wished for. I didn't know any better.
Keywords
stories of home, memories, turning points
Copyright
© Nataly Shaheen
Creative Commons License


This work is licensed under a Creative Commons Attribution-Noncommercial-No Derivative Works 4.0 License.
SOURCE Citation
Shaheen, Nataly, "Inta Omri" (2023). Memories and Turning Points. 20.
https://source.sheridancollege.ca/centres_sgg_2023_stories_of_home_os_memories/20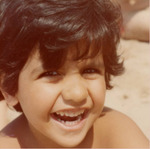 COinS