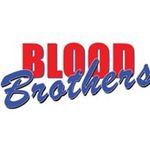 Title
Blood Brothers, February 16 – 25, 2012
Description
When it debuted in London in 1983, this compelling and provocative musical won the Olivier Award for Best New Musical. The current West End revival is one of the longest-running musicals in history. The action starts off in Liverpool during the coal-mining strikes of the mid-80s. Deserted by her husband, Mrs. Johnstone already has five children and is expecting twins. She cleans house for the childless Mrs. Lyons who offers to adopt one of the babies. Mrs. Johnstone reluctantly agrees, realizing that the child will be brought up in a prosperous household. Haunted by a prophecy that twins parted at birth will die if they discover the truth, the women try to keep the boys apart, but, as fate would have it, they soon become steadfast friends.
Loosely based on the 1844 novella The Corsican Brothers by Alexandre Dumas, père. Music, lyrics & book by Willy Russell
Director: Terry Tweed
Publication Date
2-16-2012
Production Year
2011/2012
Theatre Location
Studio Theatre, Sheridan
Keywords
Blood Brothers, Theatre Sheridan, musical theatre
Disciplines
Theatre and Performance Studies
Faculty
Faculty of Animation, Arts & Design
School
Department of Visual and Performing Arts
Creative Commons License


This work is licensed under a Creative Commons Attribution-Noncommercial-No Derivative Works 4.0 License.
SOURCE Citation
Theatre Sheridan, "Blood Brothers, February 16 – 25, 2012" (2012). Theatre Sheridan Productions. 102.
https://source.sheridancollege.ca/faad_visu_uniq_theatre/102
Original Citation
Tweed, T. (Director). (2012, February 16 – 25). Blood brothers [Theatre Performance]. Oakville: Theatre Sheridan.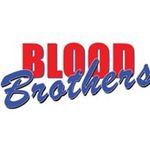 COinS