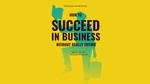 Description
From the authors of Guys And Dolls comes one of the most delightfully irreverent musicals of all time, a satire of big business and all it holds sacred.
Follow the rise of window-washer J. Pierrepont Finch, in his hilarious journey to chairman of the board at the World Wide Wicket Company, circa 1960, a ridiculous company where no one really knows what anyone else is doing. But when Finch meets his true love Rosemary, art mixes with business creating a combustible parody of the workings and morals of the business world and all the quirky characters in it.
Book by Abe Burrows, Jack Weinstock and Willie Gilbert. Music and lyrics by Frank Loesser. Based upon the book by Shepherd Mead.
Director: Sheila McCarthy
Choreographer: Julie Tomaino
Musical Director: Callum Morris
Publication Date
4-11-2017
Production Year
2016/2017
Theatre Location
Macdonald-Heaslip Hall, Sheridan
Cast
J. Pierrepont Finch: Joel Cumber
J. B. Biggley: Dave Comeau
Bud Frump: Ben Cookson
Mr. Gatch: Brandon Antonio
Mr. Jenkins: Mitch Wood
Mr. Peterson: Kayden Tonita
Mr. Tackaberry: Jared Klein
Mr. Bert Bratt: Connor J Lucas
Mr. Twimble: Benjamin Doncom
Mr. Womper: Ruaridh MacDonald
Rosemary Pilkington: Julia Vos
Smitty: Fay Gamliel
Miss Jones: Robyn Ord
Miss Krumholtz: Kirstyn Russelle
Hedy La Rue: Emma Rudy

Ensemble
Malindi Ayienga, Lauren Boyd, Olivia Sinclair-Brisbane, Caroline Burton, Meghan Caine, Geoffrey Cormier, Brynn Cuttcliffe, Marisa Dashney, Thomas Goetz, Josh Graetz, Brittany King, Madelyn Kriese, Melissa Mackenzie, Cassandra McCarthy, Sophie Lea McLeod, Reid McTavish, Caulin Moore, Mario Pacheco, Alex Panneton, Jean-Paul Parker, Tyler Pearse, Lindsay Rolland-Mills, Amanda Silcoff, Adam Smith, Polly Summerhayes, Stephen Thakkar, Braeden Woods
Keywords
How to Succeed in Business Without Really Trying, Theatre Sheridan, musical theatre
Disciplines
Theatre and Performance Studies
Faculty
Faculty of Animation, Arts & Design
School
Department of Visual and Performing Arts
Creative Commons License


This work is licensed under a Creative Commons Attribution-Noncommercial-No Derivative Works 4.0 License.
SOURCE Citation
Theatre Sheridan, "How to Succeed in Business Without Really Trying, April 11 – 23, 2017" (2017). Theatre Sheridan Productions. 109.
https://source.sheridancollege.ca/faad_visu_uniq_theatre/109
Original Citation
McCarthy, S. (Director). (2017, April 11 – 23). How to succeed in business without really trying [Theatre Performance]. Oakville: Theatre Sheridan.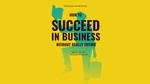 Included in
COinS