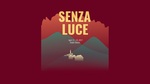 Description
Commissioned by The Canadian Musical Theatre Project and workshopped at Sheridan in 2015, Theatre Sheridan is pleased to present a full stage production of this magical musical.
This musical fable tells the story of Senza Luce, a village deep in the mountains of Northern Italy. Hidden from the outside world and shadowed over by the towering peaks of the Italian Alps, the villagers of Senza Luce have lived in perpetual darkness for centuries, never knowing sunlight. When one forward thinking youth devises a brilliant way to bring light to their darkened lives, the village and its citizens are thrown into turmoil.
Music and lyrics by Neil Bartram. Book by Brian Hill
Director: Brian Hill
Musical Director: Neil Bartram
Publication Date
4-13-2017
Production Year
2016/2017
Theatre Location
Studio Theatre, Sheridan
Cast
Purezza Pigro: Danielle Beauchamp
Mamma Sperare: Georgia Bennett
Town Council, Student: Ben Chaffey
Paolo Sperare: Ben Chiasson
Signor Radice: Dean Deffett
Town Council, Student: Brittni Kenny
Il Duce Pigro: Ben Litner
Town Council, Student: Phoenix Mackenzie
Town Council, Student; Savannah Maxwell
Signora Secretary, Student: Emily Meadows
Town Council, Student: Greg Moreau
Papa Sperare; Drew Plummer
Town Council, Student: Brandon Roy
Lucia: Kelsey Verzotti

Paolo Sperare: Seth Johnson*
*for 2 performances
Keywords
Senza Luce, Theatre Sheridan, musical theatre, Canadian Musical Theatre Project
Disciplines
Theatre and Performance Studies
Faculty
Faculty of Animation, Arts & Design
School
Department of Visual and Performing Arts
Creative Commons License


This work is licensed under a Creative Commons Attribution-Noncommercial-No Derivative Works 4.0 License.
SOURCE Citation
Theatre Sheridan, "Senza Luce, April 13 – 23, 2017" (2017). Theatre Sheridan Productions. 110.
https://source.sheridancollege.ca/faad_visu_uniq_theatre/110
Original Citation
Hill, B. (Director). (2017, April 13 – 23). Senza Luce [Theatre Performance]. Oakville: Theatre Sheridan.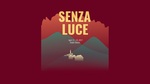 Included in
COinS