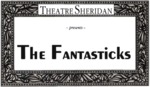 Description
The Fantasticks, directed by Ron Cameron, is noted as the longest running musical in the world, opening in 1960 and playing to over 10,000 Off-Broadway performances. It is а charming show, and examines the folly and fragility of young love, age, and human nature - а musical for everyone. You will undoubtedly recognize two of the most memorable songs from the show, Soon lt's Going to Rain and Try to Remember.
The Fantasticks is based on the play Les Romanesques by the great 19th century romantic author, Edmund Rostand, who is probably best remembered for writing Cyrano de Вergerac. This musical adaptation, written by Tom Jones (librettist and lyricist) and Harvey Schmidt (composer), was one of three one-act plays originally presented at Barnard College in 1959. The immediate success which greeted The Fantasticks resulted in the show being expanded into а two-act play, which opened the following year Off-Broadway at the Sullivan Street Playhouse. Its Off-Broadway run stretched to three decades, and throughout the last 30 years, thousands more productions have been mounted world-wide. Why has this seemingly simple show enjoyed such enormous success for so many years? It is not merely that is has a small cast, that it can be staged relatively inexpensively, or that people readily understand the themes of love and youth. Part of the answer lies in the hauntingly beautiful music with its meticulously penned lyrics. (The Theatre Sheridan production returns to the original instrumentation of piano and harp.) But equally important to the appeal of Тhe Fantasticks, is that the characters strike an emotional resonance in each of us. We know what it is to love, and to lose to fear, to be thrilled, and to be silly.
Book and lyrics by Tom Jones, music by Harvey Schmidt.
Director: Ron Cameron
Choreographer: Jennifer Magee
Musical Director: Douglas Livingston
Publication Date
4-10-1991
Production Year
1990/1991
Theatre Location
Sheridan Hall, Sheridan
Cast
El Gallo: Реtеr Fleming
Luisa: Jennifer Cook
Matt: Geoff Tyler
Mrs. Hucklebee: Shawna Lance
Mrs. Bellomy: Paige Тuddenham
Henry: Sean Doyle
Mortimer: Shawn Daudlin
Mute (Male): Wayne McAulay
Mute (Female): Lorna Нazen
Keywords
Fantasticks, Theatre Sheridan, musical theatre
Disciplines
Theatre and Performance Studies
Faculty
Faculty of Animation, Arts & Design
School
Department of Visual and Performing Arts
Creative Commons License


This work is licensed under a Creative Commons Attribution-Noncommercial-No Derivative Works 4.0 License.
SOURCE Citation
Theatre Sheridan, "The Fantasticks, April 10 – 27, 1991" (1991). Theatre Sheridan Productions. 118.
https://source.sheridancollege.ca/faad_visu_uniq_theatre/118
Original Citation
Cameron, R. (Director). (1991, April 10 – 27). The fantasticks [Theatre Performance]. Oakville: Theatre Sheridan.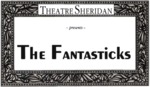 Included in
COinS