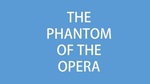 Description
Theatre Sheridan is thrilled to be presenting our own unique staging of one of the most popular, most seen musicals ever. Enter the Paris Opera House where lurks a masked Phantom hidden from society, tortured & disfigured, and witness the transformation unconditional love can make.
Music by Andrew Lloyd Webber. Lyrics by Charles Hart. Additional lyrics by Richard Stilgoe. Book by Richard Stilgoe & Andrew Lloyd Webber. Based on the novel "Le Fantôme de l'Opéra" by Gaston Leroux.
Director: Corey Agnew
Choreographer: Jeff Dimitriou
Musical Director: David Terriault
Publication Date
11-27-2018
Production Year
2018/2019
Theatre Location
Macdonald-Heaslip Hall, Sheridan
Cast
Monsieur André: Rylan Allen
Joseph Buquet: Liam Crober-Best
Passarino: Carlo Bianchini
Demon: Dharma Bizier
Monsieur Firmin: Aidan Burke
Ubaldo Piangi: Zach Colangelo
Meg Giry: Megan Dallan
Demon: Michael Derworiz
Demon: Jodie Edmunds
Ensemble: Matthew Gawley
Ensemble: Cole Hill
The Phantom: Griffin Hewitt
Monsieur Reyer: Graeme Hugo
Madam Giry: Isidora Kecman
Ensemble: Maya Jenkins
Ensemble: Brittany King
Carlotta Guidicelli: Emma Burke-Kleinman
Demon: Paige Kosik
Monsieur Lefevre: Gunho Kwak
Ensemble: Kirsten Kwong
Ensemble: Kennedy Ledingham
Raoul: William Lincoln
Demon: Greg Liow
Ensemble: Lia Luz
Confidante: Kati Pearson
Ensemble: Mikayla Stradiotto
Christine Daae: Teresa Tucci
Keywords
Phantom of the Opera, Theatre Sheridan, musical theatre
Disciplines
Theatre and Performance Studies
Faculty
Faculty of Animation, Arts & Design
School
Department of Visual and Performing Arts
Creative Commons License


This work is licensed under a Creative Commons Attribution-Noncommercial-No Derivative Works 4.0 License.
SOURCE Citation
Theatre Sheridan, "The Phantom of the Opera, November 27 – December 13, 2018" (2018). Theatre Sheridan Productions. 171.
https://source.sheridancollege.ca/faad_visu_uniq_theatre/171
Original Citation
Agnew, C. (Director). (2018, November 27 – December 13). Phantom of the opera [Theatre Performance]. Oakville: Theatre Sheridan.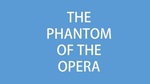 Included in
COinS