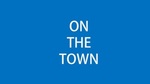 Description
Follow, Ozzie, Gabey and Chip as they dance their way through the streets of 1944 New York City, all in search of that one 'dream girl'. This classic American musical soars with the music of Leonard Bernstein, spectacular dance numbers and tunes that will leave you humming all the way home!
Music by Leonard Bernstein. Book and lyrics by Betty Comden and Adolph Green. Based on an idea by Jerome Robbins.
Director & Choreographer: Julie Tomaino
Musical Director: Daniel Rutzen
Publication Date
2-12-2019
Production Year
2018/2019
Theatre Location
Macdonald-Heaslip Hall, Sheridan
Cast
Ballet Boy, Sailor, Ensemble: Josh Alcantara
Workman, Bill Porter, MC, Ensemble: Rylan Allen
Ensemble: Alex Batycki
Gabey: Noah Beemer
Ozzie: Carlo Bianchini
Ensemble: Celeste Brillon
Soprano, Ensemble: Emma Burke-Kleinman
Ensemble: Sydney Cochrane
Derworiz: Chip Michael
Rajah Bimmy, Ensemble: Rohan Dhupar
Ensemble: Jesse Drwiega
Claire de Loone: Jodie Edmunds
Ensemble: Allison Ference
Uperman, Quartet of Workmen, Ensemble: James Franklin
Ensemble: Taylor Garwood
Figment, Waiter, Quartet of Workmen, Ensemble: Matthew Gawley
Flossie's Friend, Ensemble: Jill Goranson
Musician, Quartet of Workmen, Ensemble: Cole Hill
Announcer, Quartet of Workmen, Ensemble: Graeme Hugo
Judge Pitkin, Workman: Alexandre Iannuzzi
Lucy Schmeeler, Little Old Lady, Ensemble: Kelsi James
Actor, Ensemble: Isidora Kecman
Girl, Ensemble: Paige Kosik
Ensemble: Maria Krotiris
Hildy Esterhazy: Kennedy Ledingham
Workman, Waiter, Ensemble: Greg Liow
Ivy Smith: Alexa Macdougall
Madame Dilly, Diana Dream, Dolores Dolores: Katie Martin
Police, Ensemble: Jamie Nelson
Ensemble: Tevra Plamondon
Musician, Ensemble: Macayla Paris
Ensemble: Lauren Phillips
Sailor, Ensemble: Alten Wilmot
Flossie, Ensemble: Elise Wilson
Keywords
On the Town, Theatre Sheridan, musical theatre
Disciplines
Theatre and Performance Studies
Faculty
Faculty of Animation, Arts & Design
School
Department of Visual and Performing Arts
Creative Commons License


This work is licensed under a Creative Commons Attribution-Noncommercial-No Derivative Works 4.0 License.
SOURCE Citation
Theatre Sheridan, "On the Town, February 12 – 24, 2019" (2019). Theatre Sheridan Productions. 173.
https://source.sheridancollege.ca/faad_visu_uniq_theatre/173
Original Citation
Tomaino, J. (Director). (2019, February 12 – 24). On the town [Theatre Performance]. Oakville: Theatre Sheridan.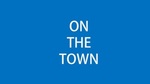 Included in
COinS