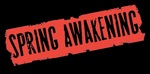 Title
Spring Awakening, May 8-16, 2021
Description
Based on Frank Wedekind's 1891 play of the same name, Spring Awakening depicts a group of young people making their way through the thrilling, complicated and mysterious time of sexual awakening. Heir to the Frankish throne, the young prince Pippin is in search of the secret to true happiness and fulfillment. He seeks it in the glories of the battlefield, the temptations of the flesh and the intrigues of political power (after disposing of his father, King Charlemagne the Great). In the end, though, Pippin finds that happiness lies not in extraordinary endeavors, but rather in the unextraordinary moments that happen every day.
Director & Choreographer—Julie Tomaino*
Music Director—Chris Tsujiuchi
Publication Date
5-8-2021
Showing Time
May 8-16, 2021
Cast
Anikka Hanson: Female Authority Figure
Bella Wolder: Martha
Callum Challis: Hanschen/Otto/Rupert/Ulbrecht
Danie Dixon: Anna/Thea
Haneul Yi: Moritz
Krizia Natale: Wendla
Max Kenneally: Ilse
Taurian Teelucksingh: Melchior
David Leyshon*: Male Authority Figure
Dean Deffett*: Ernst/Georg/Dieter/Rhinehold
Callum Challis: Fight Captain
Keywords
Spring Awakening, Sheridan, musical theatre
Disciplines
Theatre and Performance Studies
Faculty
Faculty of Animation, Arts & Design
Creative Commons License


This work is licensed under a Creative Commons Attribution-Noncommercial-No Derivative Works 4.0 License.
SOURCE Citation
Theatre Sheridan, "Spring Awakening, May 8-16, 2021" (2021). Theatre Sheridan Productions. 179.
https://source.sheridancollege.ca/faad_visu_uniq_theatre/179
Original Citation
Tomaino, J. (Director). (2021, May 8-16). Spring Awakening [Theatre Performance]. Oakville: Theatre Sheridan.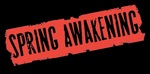 COinS