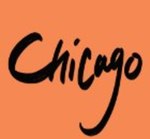 Description
Chicago is based on actual events that took place in Chicago in the 1920s. Written by Maurine Watkins, a young reporter for the Chicago Tribune, Chicago was about the sensational murder trials of two "jazz babies" (Beulah Annan and Belva Gaertner) "corrupted by men and liquor" who got away with murdering their boyfriends.
Chicago—A Musical Vaudeville was originally conceived by the illustrious team of Bob Fosse, John Kander and Fred Ebb, who took this story (many of the details and some of the dialogue is verbatim) and staged it as a series of vaudeville acts to satirize the corrupt social systems, and celebrity-obsessed society of America in the 1970s. Theatre Sheridan had a lot of fun going back to the vaudeville origins of this show and exploring Fosse's favourite theme--life is show-biz.
Book by Fred Ebb and Bob Fosse, music by John Kander, lyrics by Fred Ebb. Based on the play "Chicago" by Maurine Dallas Watkins
Director: Marcia Kash
Choreographer: Roy Hogg
Musical Director: Steve Thomas
Publication Date
2-12-2013
Production Year
2012/2013
Theatre Location
Macdonald-Heaslip Hall, Sheridan
Cast
Master of Ceremonies: Shakura Dickson-Scarlett
Velma Kelly: Emma Pederson
Roxie Hart: Jade Repeta
Fred Casely: Andrew Case
Sergeant Fogarty: Matthew Fuller
Amos Hart: Calvin Laveck
Liz: Brooke Lanziner
Annie: Emily Aver
June: Victoria Whistance-Smith
Hunyak: Jessie Cox
Mona: Sarah Rorabeck
Martin Harrison: Dillon Chiblow
Matron: Dana Jean Phoenix
Billy Flynn: Charles Douglas
Mary Sunshine: AJ Perry
Kitty: Heather Brezden
Harry: Christopher Webb
The Judge: Matthew Fuller
Court Clerk: Matt Nethersole
Reporters: Andrew Case, Christopher Webb, Matthew Fuller, Heather Brezden, Jaymee Fuczek, Beth Robertson, Heather Jane Farr, Dillion Chiblow, Tara Federko, Natasha Kozak, Miranda Atkinson, Anne Potter
Male Dancers: Taylor Buchko, Addison Becker, Kyle Dolphin, Carter Easler, Matt Nethersole, Josh LeClair
Female Dancers: Emily Aver, Jessie Cox, Brooke Lanziner, Chelsey MacLean, Sarah Rorabeck, Victoria Whistance-Smith
Male Co-Dance Captains: Kyle Dolphin & Matt Nethersole
Female Dance Captain: Victoria Whistance-Smith
Keywords
Chicago, Theatre Sheridan, musical theatre
Disciplines
Theatre and Performance Studies
Faculty
Faculty of Animation, Arts & Design
School
Department of Visual and Performing Arts
Creative Commons License


This work is licensed under a Creative Commons Attribution-Noncommercial-No Derivative Works 4.0 License.
SOURCE Citation
Theatre Sheridan, "Chicago, February 12 – 24, 2013" (2013). Theatre Sheridan Productions. 18.
https://source.sheridancollege.ca/faad_visu_uniq_theatre/18
Original Citation
Kash, M. (Director). (2014, February 12 – 24). Chicago. [Theatre Performance]. Oakville: Theatre Sheridan.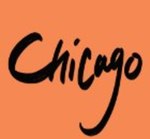 Included in
COinS