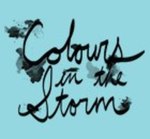 Description
Colours in the Storm is the musical by Jim Betts about the life – and mysterious death – of one of Canada's best loved painters, Tom Thomson. Thomson's landscapes of Algonquin Park - including "The West Wind", "The Jack Pine" and "Northern River" - are among the most famous paintings ever done in Canada. But Thomson is perhaps as famous for the controversy of his death as he is for the strength of his paintings. He died in mysterious circumstances in the waters of Canoe Lake, and in the 75 years since his death there has been endless speculation about who may have murdered him.
Colours in the Storm is partly concerned with the mysteries of Thomson's death, but it is more concerned with the passions of his life. It is the story of a man who, after drifting through the first 35 years of his life, suddenly comes face to face with something in himself that he never really knew was there. He fell under the spell of Algonquin Park, and came face to face with his own talent for painting that park, and with a potential in himself he became obsessed with exploring.
The show is about one man's struggle to realize his own potential: about both the recognition of a talent in oneself, and of the determination and obsession with realizing that talent or potential.
Director: Jim Betts
Choreographer: Stephanie Graham
Musical Director: Stephen Woodjetts
Publication Date
11-29-2012
Production Year
2012/2013
Theatre Location
Studio Theatre, Sheridan
Cast
Martin Bletcher: Corey Agnew
Annie Fraser: Miranda Atkinson
Marie Trainor: Emily Aver
Lawren Harris: Addison Becker
Larry Dixon: Curtis Brown
Wild Mary: Camila Diaz-Varela
Hugh Trainor: Kyle Dolphin
Mark Robinson: James Frantowski
James MacCallum: Matthew Fuller
Bessie Bletcher: Chelsey MacLean
Catherine: Alie Mancuso
Tom Thomson: Trevor Patt
Winnie Trainor: Anne Potter
Maggie: Jade Repeta
Frances McGillvray: Claire Rouleau
Alice Lambert: Jenny Weisz
Daphne Crombie: Erin Winsor
Shannon Fraser: Adrian Zeyl
Keywords
Colours in the Storm, Theatre Sheridan, musical theatre, Tom Thompson
Disciplines
Theatre and Performance Studies
Faculty
Faculty of Animation, Arts & Design
School
Department of Visual and Performing Arts
Creative Commons License


This work is licensed under a Creative Commons Attribution-Noncommercial-No Derivative Works 4.0 License.
SOURCE Citation
Theatre Sheridan, "Colours in the Storm, November 29 – December 8, 2012" (2012). Theatre Sheridan Productions. 19.
https://source.sheridancollege.ca/faad_visu_uniq_theatre/19
Original Citation
Betts, J. (Director). (2012, November 29 – December 8). Colours in the storm. [Theatre Performance]. Oakville: Theatre Sheridan.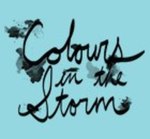 Included in
COinS