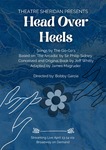 Description
A joyous mashup adaptation of Sir Philip Sidney's 16th Century prose pastoral romance ARCADIA and the iconic music of the 80's all-ARCADIA and the iconic music of the 80's all female rock band THE GO-GO's.
Director: Bobby Garcia
Choreographer: Stephanie Graham
Publication Date
4-13-2022
Theatre Location
Studio Theatre, Sheridan
Cast
Michelle Yu (she/her): Pamela
Jillian Perkins: Philoclea
Garrett Waschuk: Musidorous
Hailey Christie-Hoyle: Mopsa
Rhiannon Hoover (they/them): Gynecia
Kyle Jonathan: Basilus
Aidan Remier: Dametas
James Petrasiunas (they/him): Pythio
Veronique Beaudot (she/they): Ensemble
Theresa Cotton: Ensemble
Ella Grant: Ensemble
Mikayla Kwan (she/her): Ensemble
Annemiek Mallory: Ensemble
Ali Powell (she/her): Ensemble
Keywords
Head Over Heels, Sheridan, musical theatre
Disciplines
Theatre and Performance Studies
Faculty
Faculty of Animation, Arts and Design
Creative Commons License


This work is licensed under a Creative Commons Attribution-Noncommercial-No Derivative Works 4.0 License.
SOURCE Citation
Sheridan, Theatre, "Head Over Heels, April 13–14, 2022" (2022). Theatre Sheridan Productions. 193.
https://source.sheridancollege.ca/faad_visu_uniq_theatre/193
Original Citation
Garcia, B. (Director). (2022, April 13-14). head over heels. [Theatre Performance]. Oakville: Theatre Sheridan.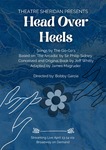 Included in
COinS