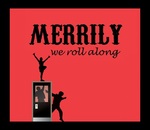 Description
Merrily We Roll Along begins in the present and moves backwards, tracing the lives of wealthy, jaded composer Frank Shepard and his two estranged friends, Charley and Mary. Three best friends at the start of their careers face a bright future: young, talented and enthusiastic about the worlds waiting to be conquered. This friendship will be contested during their 20 years of personal and professional milestones, ambition and fate. With a brilliant Broadway- style score and that deep insight one expects from any Sondheim endeavor, Merrily We Roll Along is a spirited and moving cautionary tale for anyone who has ever pursued a dream.
Music and lyrics by Stephen Sondheim. Book by George Furth. Based on the original play by George S. Kaufman and Moss Hart.
Director: Richard Ouzounian
Choreographer: Amanda Nagy
Musical Director: Scott Christian
Publication Date
4-9-2013
Production Year
2012/2013
Theatre Location
Macdonald-Heaslip Hall, Sheridan
Cast
Charley Kringas: Corey Agnew
Sissy Spacek, Ensemble: Miranda Atkinson
Evelyn, Ethel Merman, Ensemble: Flo Aver
Ru, Edward Albee, Ensemble: Addison Becker
Scotty, Ensemble: Heather Brezden
Downtown Club Pianist, Peter Frampton, Ensemble: Taylor Buchko
Judge, Jerry Brown, Ensemble: Andrew Case
Mr. Spencer, Robert Wagner Jr., Ensemble: Dillian Chiblow
Gwen Verdon, Ensemble: Jessie Cox
Beth: Camila Diaz-Varela
Mrs. Spencer, Ensemble: Shakura Dickson-Scarlett
Sonny Bono, Ensemble: Kyle Dolphin
Linda Ronstadt, Ensemble: Heather Jane Farr
Meg Kincaid, Ensemble: Tara Federko
Robert Evans, Ensemble: Jake Foy
Jerome, Ensemble: James Frantowski
K.T., Ensemble: Jaymee Fuczek
Minister, Tom Brokaw, Richard Burton, Ensemble: Matthew Fuller
Farrah Fawcet, Ensemble: Brooke Lanziner
Joe Josephson: Calvin Laveck
Make-up Artist, Carol Channing, Ensemble: Chelsey MacLean
Valedictorian, Elizabeth Taylor, Ensemble: Alie Mancuso
Franklin Shepard : Matt Nethersole
Diane Keaton, Barbara Streisand, Ensemble: Anne Potter
Frank Jr.: Jonathan Plummer
Mary Flynn: Sarah Rorabeck
Gussie: Claire Rouleau
Tyler, Andy Warhol, Ensemble: Christopher Webb
Cher Bono, Ensemble: Victoria Whistance-Smith
Dory, Barbara Walters, Ensemble: Erin Winsor
Keywords
Merrily we Roll Along, Theatre Sheridan, musical theatre
Disciplines
Theatre and Performance Studies
Faculty
Faculty of Animation, Arts & Design
School
Department of Visual and Performing Arts
Associated Content
For a behind-the-scenes look at how this production came together: http://youtu.be/aNvKn47evBQ
Creative Commons License


This work is licensed under a Creative Commons Attribution-Noncommercial-No Derivative Works 4.0 License.
SOURCE Citation
Theatre Sheridan, "Merrily We Roll Along, April 9 – 20, 2013" (2013). Theatre Sheridan Productions. 22.
https://source.sheridancollege.ca/faad_visu_uniq_theatre/22
Original Citation
Ouzounian, R. (Director). (2013, April 9 – 20). Merrily we roll along. [Theatre Performance]. Oakville: Theatre Sheridan.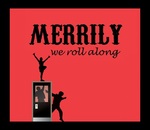 Included in
COinS