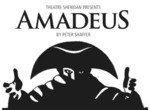 Files
Description
Court composer Antonio Salieri cannot reconcile Wolfgang Amadeus Mozart's boorish behaviour with the genius that God has inexplicably bestowed upon him. A devout Catholic all his life, Salieri renounces God and vows to do everything in his power to destroy Mozart as a way of getting back at his Creator. Peter Shaffer's brilliant play explores the misery of mediocrity set against the lush and privileged world of the 18th century Viennese court.
Director: Diana Reis
Musical Director: Alex Fiddes
Publication Date
4-14-2011
Production Year
2010/2011
Theatre Location
Studio Theatre, Sheridan
Cast
Antonio Salieri: Constant Bernard
Wolfgang Amadeus Mozart: Iain Stewart
Constanze Weber, Wife to Mozart: Aly Workman
Joseph II, Emperor of Austria: David Hohl
Count Von Strack, Groom of the Imperial Chamber: Sean Blakeley
Count Franz Orsini-Rosenberg, Director of the Imperial Opera: Matthew Villemaire
Baron Van Swieten, Prefect of the Imperial Opera: Al Bratz
'Venticelle', 'Little Winds', Purveyors of Information, Gossip and Rumour: Jocelyn Regina, Laurel Denning, Emma Smit, Lena Wiklund
Major Domo / Dark Messenger: Michael Sousa
Salieri's Valet: Erik Kopacsi
Salieri's Cook: Alycia Novak
Teresa Salieri, Wife of Salieri: Andreane Bouladier
Katherina Cavalieri, Salieri's Pupil: Christine Vandenberk
Giuseppe Bonno: Sean Cage
Karl, a Gallant: Nick Nesbitt
Friedrich, a Gallant: Nathan Leung
The Citizens of Vienna and Servants: Trevor Curran, Michelle Bouey, Nadya Corscadden, Kyle Haycock, Nichola Lawrence, Melissa Peters, Tringa Rexhepi, Brittany Robinson
Keywords
Amadeus, Theatre Sheridan, musical theatre
Disciplines
Theatre and Performance Studies
Faculty
Faculty of Animation, Arts & Design
School
Department of Visual and Performing Arts
Creative Commons License


This work is licensed under a Creative Commons Attribution-Noncommercial-No Derivative Works 4.0 License.
SOURCE Citation
Theatre Sheridan, "Amadeus, April 14 – 23, 2011" (2011). Theatre Sheridan Productions. 24.
https://source.sheridancollege.ca/faad_visu_uniq_theatre/24
Original Citation
Reis, D. (Director). (2011, April 14 – 23). Amadeus. [Theatre Performance]. Oakville: Theatre Sheridan.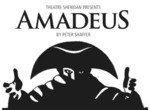 Included in
COinS