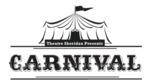 Description
The action takes place on the outskirts of a small town in the south of France, soon after World War II. Lili, an innocent young woman, seeks employment in a seedy carnival touring the south of France. She soon becomes the pawn in a fierce rivalry between Marco the Magnificent, the troupe's compulsively womanizing magician and Paul Berthalet, a former French Resistance hero who was once a brilliant dancer but transformed by injury into an embittered puppeteer. With a glorious score filled with unmistakably familiar tunes, this romantic musical is bound to tug at your heartstrings!
Music and lyrics by Bob Merrill. Book by Michael Stewart based on material by Helen Deutsch
Director: Greg Peterson
Choreographer: Sarah Slywchuck
Musical Director: Christopher Mounteer
Publication Date
12-1-2009
Production Year
2009/2010
Cast
Lili Daurier: Dianne Oliveira, Jordy Rolfe
Paul Bertholet: Will Lamond, Glen Mills
Jacquot: Chris Lafleur
The Incomparable Rosalie: Miranda MacDonald
Marco the Magnificent: Graham Parkhurst
B.F. Schlegel: Wesley Colford
Grobert, a Vendor: Chris Tsujiuchi
Dr. Hans Glass: Travis Seetoo
Roustabout #1: Oliver Bailey
Roustabout #2: Nathan Leung
Roustabout #3: Aaron Sax
Roustabout #4: A.J. Stewart
Bluebird Girl #1: Geneviève Dufour
Bluebird Girl #2: Jade Padua
Bluebird Girl #3: Jocelyn Regina
Princess Olga, Hungarian Snake Charmer: Jacqueline Burtney
Greta, the Balloon Girl: Courtney Simpson
Strongman: Chris Tsujiuchi
Antonio, the Juggler: Vaughan Harris
Arabian Acrobat #1: Travis Seetoo
Arabian Acrobat #2: Phil Skala
Arabian Acrobat #3: Kyla Musselman
Arabian Acrobat #4: Miranda Jary
Clown #1: Ian Cheverie
Clown #2: Tess Barao
Gladys Zuwicki, Contortionist: Hayley Blyth
Gloria Zuwicki, Contortionist: Bethany Kovarik
Bear Trainer: Chris Tsujiuchi
Bear: Travis Seetoo
Keywords
Carnival, Theatre Sheridan, musical theatre
Disciplines
Theatre and Performance Studies
Faculty
Faculty of Animation, Arts & Design
School
Department of Visual and Performing Arts
Creative Commons License


This work is licensed under a Creative Commons Attribution-Noncommercial-No Derivative Works 4.0 License.
SOURCE Citation
Theatre Sheridan, "Carnival, December 1 – 12, 2009" (2009). Theatre Sheridan Productions. 31.
https://source.sheridancollege.ca/faad_visu_uniq_theatre/31
Original Citation
Peterson, G. (Director). (2009, December 1 – 12). Carnival. [Theatre Performance]. Oakville: Theatre Sheridan.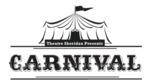 Included in
COinS