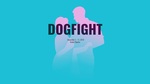 Description
A story of the loss of innocence for a soldier, his date, and all of the United Sates.
November 21, 1963. On the eve of their deployment to Vietnam, three young Marines take part in a "dogfight" – a cruel game on the women they invite to the party, wherein the soldier who brings the least attractive girl wins. But when Corporal Eddie Birdlace meets Rose, she turns out to be more than he bargained for as she rewrites the rules of the game. A lesson in compassion, Dogfight begins as a rousing song and dance adventure and ends as an intimate story about finding the beauty and comfort of love.
Music and lyrics by Benj Pasek & Justin Paul. Book by Peter Duchan. Based on the Warner Bros. film and screenplay by Bob Comfort
Director: Ann Hodges
Choreographer: Stephanie Graham
Musical Director: Chris Barillaro
Publication Date
12-1-2016
Production Year
2016/2017
Theatre Location
Studio Theatre, Sheridan
Cast
Ensemble, Marine: Brandon Antonio
Rose Fenny: Georgia Bennett
Ensemble, Chippy, Librarian, Ruth: Lauren Boyd
Stevens: Ben Chiasson
Boland: Dave Comeau
Lounge Singer, Pete, Drag Queen, Sergeant: Dean Deffett
Fector: Seth Johnson
Bernstein: Jared Klein
Gibbs: Caulin Moore
Mama, Suzzette, Big Tina, Ensemble: Robyn Ord
Eddie Birdlace: Drew Plummer
Ensemble, Marine: Brandon Roy
Marcy, Peggy: Kirstyn Russelle
Keywords
Dogfight, Theatre Sheridan, musical theatre
Disciplines
Theatre and Performance Studies
Faculty
Faculty of Animation, Arts & Design
School
Department of Visual and Performing Arts
Creative Commons License


This work is licensed under a Creative Commons Attribution-Noncommercial-No Derivative Works 4.0 License.
SOURCE Citation
Theatre Sheridan, "Dogfight, December 1 – 11, 2016" (2016). Theatre Sheridan Productions. 67.
https://source.sheridancollege.ca/faad_visu_uniq_theatre/67
Original Citation
Hodges, A. (Director). (2016, December 1 – 11). Dogfight [Theatre Performance]. Oakville: Theatre Sheridan.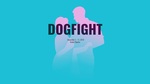 Included in
COinS