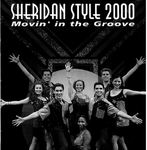 Files
Description
Sheridan Style tours some of Ontario's finest summer resorts with this high energy song and dance review. This will be the 18th consecutive year that Style performances showcase the multiple talents of our finest Music Theatre students in a popular revue format. Summer touring experience provides an invaluable addition to professional training for our Performance and Technical Production students. Each fall and spring Sheridan features special performances of Style in Sheridan Hall, reserved just for local audiences. Come and catch these talented performers in September after they have honed and tightened their skills over a summer of enthusiastic performances in cottage country. Or join us the following June, when youthful energy and excitement is high as the next summer tour is about to depart.
Director: Rod Maxwell
Choreographer: Stephen Greig
Musical Director: Jean Minielly
Publication Date
6-16-2000
Production Year
2000/2001
Theatre Location
Summer Tour June 16 – September 2; Sheridan Hall, Sheridan September 20 – 23
Cast
Starr Domingue
Michelle Doyle
Amber Handley
Mike Lomenda
Justin Nurse
Robin Sears
Jonathan Snyder
Christopher Trussell
Keywords
Style 2000: Movin' in the Groove, Theatre Sheridan, musical theatre
Disciplines
Theatre and Performance Studies
Faculty
Faculty of Animation, Arts & Design
School
Department of Visual and Performing Arts
Creative Commons License


This work is licensed under a Creative Commons Attribution-Noncommercial-No Derivative Works 4.0 License.
SOURCE Citation
Theatre Sheridan, "Style 2000: Movin' in the Groove, June 16 – September 23, 2000" (2000). Theatre Sheridan Productions. 84.
https://source.sheridancollege.ca/faad_visu_uniq_theatre/84
Original Citation
Maxwell, R. (Director). (2000, June 16 – September 23). Style 2000: Movin' in the groove [Theatre Performance]. Oakville: Theatre Sheridan.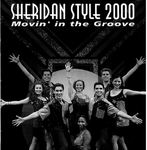 Included in
COinS