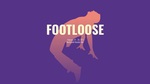 Description
Footloose The Musical will have you dancing to the rock'in rhythm of its Oscar and Tony-nominated top 40 score and augmented with dynamic new songs for the stage musical.
Small town Bomont, led by Reverend Shaw Moore, ban rock & roll music and dancing after a fatal accident which took the lives of four boys coming home from a community dance. Ren McCormack recently moved from Chicago, quickly finds himself at odds with the community and declares to take on the town by throwing a dance which ignites a revolution amongst his classmates. Breaking every taboo, Ren and the Reverend's daughter Ariel, bring dance back to the heart of the town in this high energy, enthusiastic powerhouse of a show!
Stage Adaptation by Dean Pitchford and Walter Bobbie. Based on the original screenplay by Dean Pitchford. Music by Tom Snow, lyrics by Dean Pitchford. Additional music by Eric Carmen, Sammy Hagar, Kenny Loggins and Jim Steinman.
Director: Connolly, David
Musical Director: Anthony Bastianon
Publication Date
2-14-2017
Production Year
2016/2017
Theatre Location
Macdonald-Heaslip Hall, Sheridan
Cast
Ren McCormack: Drew Plummer
Ethel McCormack: Georgia Bennett
Reverend Shaw Moore: Dave Comeau
Vi Moore: Fay Gamliel
Ariel Moore: Madelyn Kriese
Lulu Warnicker: Emma Rudy
Wes Warmicker: Mario Pacheco
Coach Roger Dunbar: Russel Niessen
Eleanor Dunbar: Lauren Boyd
Rusty: Polly Summerhayes
Urleen: Marisa Dashney
Wendy Jo: Sophie Lea McLeod
Chuck Cranston: Seth Johnson
Lyle: Ben Cookson
Travis: Harrison John Royal Smith
Betty Blast: Kelsey Verzotti
Willard Hewitt: Mitch Wood
Principal Harry Clark: Garrett Woods
Jeter: Joel Cumber
Bickle: Ben Litner
Garvin: Joshua Warren
Cowboy Bob: Reid McTavish
Cowboy Bob's Band: Kayden Tonita, Kevin McLachlan
Townspeople and High School Students: Hailey Balaz, Danielle Beauchamp, Olivia Sinclair Brisbane, Matthew Fearnley-Brown, Jessica Burrett, Mariah Campos, Julia Dunne, Alexandra Gratton, Sierra Holder, Colin Kelly, Caitlin McMaster, Emily Robertson, Kirstyn Russelle, Nathan Sartore, Jacob Sheffield, Lauren Thompson
Keywords
Footloose, Theatre Sheridan, musical theatre
Disciplines
Theatre and Performance Studies
Faculty
Faculty of Animation, Arts & Design
School
Department of Visual and Performing Arts
Creative Commons License


This work is licensed under a Creative Commons Attribution-Noncommercial-No Derivative Works 4.0 License.
SOURCE Citation
Theatre Sheridan, "Footloose, February 14 – 26, 2017" (2017). Theatre Sheridan Productions. 88.
https://source.sheridancollege.ca/faad_visu_uniq_theatre/88
Original Citation
Connolly, D. (Director). (2017, February 14 – 26). Footloose [Theatre Performance]. Oakville: Theatre Sheridan.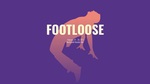 Included in
COinS