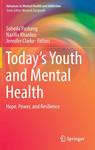 Title
Why Am I Still Here? The Impact of Survivor Guilt on the Mental Health and Settlement Process of Refugee Youth
Document Type
Book Chapter
Description
People who survive traumatic events, such as war or serious illness, may experience guilt because they survived. This is called 'survivor guilt', a complex phenomenon that is not given much attention by mental health professionals. In the case of refugees, this guilt can lead to issues that inhibit settlement in the new society, such as idealization of the past, a desire to return home and resistance to claim their place in the new society.
Number of Pages
pp 101-117
Keywords
Refugee, youth, Survivor guilt, Psycho-social, Settlement, Trauma-informed practice, holistic approach, forced displacement
Faculty
Faculty of Applied Health & Community Studies (FAHCS)
Copyright
© Jacinta Goveas
Creative Commons License


This work is licensed under a Creative Commons Attribution-Noncommercial-No Derivative Works 4.0 License.
SOURCE Citation
Goveas, Jacinta and Coomarasamy, Sudharshana, "Why Am I Still Here? The Impact of Survivor Guilt on the Mental Health and Settlement Process of Refugee Youth" (2018). Books & Chapters. 12.
https://source.sheridancollege.ca/fahcs_books/12
Original Citation
Goveas, J., & Coomarasamy, S. (2018). Why am I still here? The impact of survivor guilt on the mental health and settlement process of refugee youth. In Pashang, S., Khanlou, N. & Clarke, J. (Eds.) Today's youth and mental health (pp. 101-117). Springer.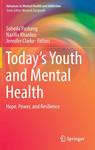 COinS