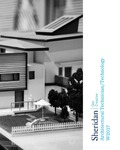 Role
Faculty Contributors
Kenneth Snell
David Peterson
Ramiro Nolasco
Tawfik Kettanah
Jordan Martin
Vito Picicci
Adrian Bica
Dave Wackerlin
Daniel Rafique

Student Contributors
Amish Patel, Brent Ramnath, Bryce Jarman, Eric Cheng, Farwa Aslam, Hassan Mahmood, Jaber Inyat, James Suttak, Jonathan Pivato, Jonathon Tirabassi, Juan Ortiz, Kanwaljeet Paul, Mark Flores, Matt Tam, Mohammed Al-Hamdi, Muneet Singh, Patrick Nguyen, Paulina Kozera, Pawanpreet Banwait, Ryley Harris, Sarah Mahdi, Soni Hanspal, Tyler Pennington, Vikas Patel, Vikash Patel, Yu Wei Cheng, Yue Lin

Editor-in-Chief
Adrian Bica

Proofreader
Shannon Pirie
Description
Welcome to Sheridan's School of Architectural Technician/Technology inaugural printed portfolio. This volume is a celebration of the architectural achievements of Sheridan students. Much of the content presented here has been incubated in CADD39788, Architectural Computer Visualisation. Inside you will find an amalgamation of student and faculty work put together into a publication that reflects the rich theatre of creativity and complexity that is architectural education here at Sheridan. Student work within the magazine is from the last year of studies in the Architectural Technology program. Each student has selected their best work to represent some of the skills that they have learned over the years as part of Sheridan.
Faculty work is a selection of research, teaching, and professional projects that represents that quality and diversity of educators that serve not only as teachers, but also as mentors to our students. They showcase the talent and skill of some of the individuals that make the Sheridan program a reality.
Keywords
Architectural Technology, Architectural Technician, Architectural Computer Visualization, student work, faculty work, design, sustainability in design, floor plans, tiny house, Sheridan
Faculty
Faculty of Applied Science and Technology
Creative Commons License


This work is licensed under a Creative Commons Attribution-Noncommercial-No Derivative Works 4.0 License.
SOURCE Citation
School of Architectural Technology; Wackerlin, Dave; Bica, Adrian; Rafique, Daniel; Picicci, Vito; Martin, Jordan; Kettanah, Tawfik; Nolasco, Ramiro; Peterson, David; Pirie, Shannon; Al-Hamdi, Mohammed; Aslam, Farwa; Banwait, Pawanpreet; Cheng, Eric; Cheng, Yu Wei; Flores, Mark; Hanspal, Soni; Harris, Ryley; Inyat, Jaber; Jarman, Bryce; Kozera, Paulina; Lin, Yue; Mahdi, Sarah; Mahmood, Hassan; Nguyen, Patrick; Ortiz, Juan; Patel, Amish; Patel, Vikash; Paul, Kanwaljeet; Pennington, Tyler; Pivato, Jonathan; Ramnath, Brent; Singh, Muneet; Suttak, James; Tam, Matt; and Tirabassi, Jonathon, "Sheridan School of Architectural Technology Volume 1 [W2017]" (2017). Books and Websites. 2.
https://source.sheridancollege.ca/fast_books/2
Original Citation
School of Architectural Technology. (2017). Architectural Technician/Technology W2017. A. Bica (Ed.). Mississauga, Ontario: Sheridan.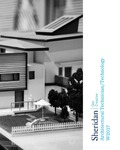 Included in
COinS