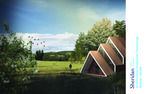 Role
Faculty Contributors
Ramiro Nolasco
Adrian Bica
Dan Acimovic
Terry Davison

Student Contributors
Oludolapo Beckley, Michael, Silvester, Syeda Fatima,Callum McMillan, Bogdan Petroianu, Mitchell Wells, Katie Theall, Sawyer Cliff -Smith, Demir Ibrahim, Matt Rocha, Joshua Manalo, Michael Silveste, Michael Silvester, Peter Duarte, Levi Bergsma, Jun Li Xiangz, Malik Williams, Louis Yu, Hillary Fedor, Syeda Fatima, Anderson Zhong, Oula Akhras, Oula Akhras, Ivy Hui, Spencer Prins, Demir Ibrahim, Demir Ibrahim, Cilina Tang, Aydan Kane, Elijahbel Atienza, Wen Zhang, Adam Andrews, Aiman Mallick, Stephanie Carleton, Jadwiga Gawron, Daryl Lemos, Ian Lane, Zachary Irvine, Caelin Luey, Sofi a Osman, Nathaniel Patterson, Daniel Da Rocha, Oscar Chicas, Daniel Da Rocha, Osayi Constantine-Bedeau, Sarah Sadat, Shirley Dalombo, Rick Irasga, Jocelyn Belen Chacon

Editor-in-Chief
Adrian Bica

Copy Editor
Shannon Pirie
Description
This volume shows the work of the graduating students of the Architectural Technology programme. Once again, their hard work over three years of study shows both in the variety and in the quality of their work. The work presented here was prepared in a single course but it draws from all the courses in the programme. It reflects their capabilities in design, building science, legislation, regulations, graphical representation and technology. Each piece of work represents the individual blend of these that each student possesses. As they leave Sheridan they take with them a range of knowledge and skills that will start their careers. As their careers develop some will do exactly what they thought and more will move in completely new and unexpected directions. Please enjoy the work presented here and think of the future to come.
Keywords
Architectural Technology, Architectural Technician, Architectural Computer Visualization, student work, faculty work, design, sustainability in design, floor plans, Sheridan
Faculty
Faculty of Applied Science and Technology
Creative Commons License


This work is licensed under a Creative Commons Attribution-Noncommercial-No Derivative Works 4.0 License.
SOURCE Citation
School of Architectural Technology; Davison, Terence; Nolasco, Ramiro; Bica, Adrian; and Acimovic, Dan, "Sheridan School of Architectural Technology Volume 3 [W2018+S2018]" (2018). Books and Websites. 6.
https://source.sheridancollege.ca/fast_books/6
Original Citation
School of Architectural Technology. (2019). Architectural Technician/Technology W2018 + S2018. A. Bica (Ed.). Mississauga, Ontario: Sheridan.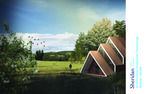 Included in
COinS