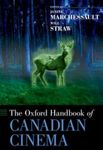 Title
The Musicality of Canadian Cinema
Document Type
Book Chapter
Description
This chapter offers a narrative account of music in Canadian cinema that highlights the contributions of its pioneers. Case studies spanning the critically acclaimed, the curious, and the marginalized allow for an effort to flesh out the place of music, particularly popular music, in this national cinema. While the esthetics and dollars-and-cents of music in film may be similar in Canada as elsewhere, the expectations of filmmakers and audiences are perhaps uniquely Canadian as a result of industrial and institutional forces. Animation, the avant-garde, and documentary are particularly vibrant spaces for the innovative use of music and differentiate the history of music in Canadian cinema from other more commercially oriented contexts.
Publisher
Oxford University Press
Keywords
popular music, Canadian soundtracks, Norman McLaren, Maurice Blackburn, Alain Clavier, electroacoustic composition
Disciplines
Arts and Humanities | Music
Faculty
Faculty of Humanities & Social Sciences (FHASS)
Creative Commons License


This work is licensed under a Creative Commons Attribution-Noncommercial-No Derivative Works 4.0 License.
SOURCE Citation
Baker, Michael Brendan, "The Musicality of Canadian Cinema" (2019). Books & Chapters. 14.
https://source.sheridancollege.ca/fhass_books/14
Original Citation
Baker, M.B. (2019) The Musicality of Canadian Cinema. in Marchessault, J., & Straw, W. The oxford handbook of Canadian cinema. New York, NY: Oxford University Press.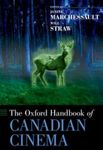 COinS