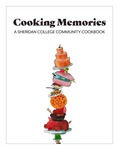 Role
Jessica Carey: Editor Téa Smith: Assistant Editor
Description
With the support of an internal SRCA Growth Grant and a team of student editors and designers, Dr. Jessica Carey, professor in the faculty of Humanities & Social Sciences (FHASS), has produced Cooking Memories: A Sheridan Community Cookbook - a collection of over forty recipes and food stories contributed by staff, faculty, and students at Sheridan College. The collection showcases the diversity of the Sheridan community in its wide range of cuisines and food experiences and presents a snapshot of the lived experience of people working and studying at Sheridan during the pandemic.

The Cookbook is a unique record of contemporary collective memory, valuable to scholars and researchers in multiple fields including food studies, memory studies, and other historical and cultural disciplines. For the Sheridan community, the cookbook is both a community-building project - especially welcome during the pandemic - and a practical cooking resource.
Publisher
Sheridan College
Keywords
cookbooks, cooking, collective memory, food and drink, food studies, cultural studies
Disciplines
Critical and Cultural Studies | Food Studies
Faculty
Faculty of Humanities & Social Sciences (FHASS)
Copyright
© Jessica Carey
Creative Commons License


This work is licensed under a Creative Commons Attribution-Noncommercial-No Derivative Works 4.0 License.
SOURCE Citation
Carey, Jessica and Smith, Téa, "Cooking Memories: A Sheridan College Community Cookbook" (2021). Books & Chapters. 16.
https://source.sheridancollege.ca/fhass_books/16
Original Citation
Carey, S. & Smith, T. (Eds.).(2021). Cooking memories: A Sheridan College community cookbook. Sheridan College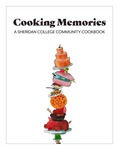 COinS