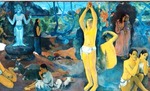 Title
Introduction to Anthropology
Document Type
Book Chapter
Description
Anthropology is a discipline with an intriguing reputation. The unforgettable George Lucas Indiana Jones movies, Dan Brown's bestselling mystery-detective novel The Da Vinci Code or the popular TV series Bones represent different aspects of the multidisciplinary nature of anthropology and give us an idea what anthropologists do, albeit a Hollywoodized one. The smart and brave Dr. Henry Walton "Indiana" Jones, Jr., or "Indy" discovers treasures in secret places; the Harvard professor Dr. Robert Langdon solves mind-bending riddles and uncovers hidden symbolic messages and cryptic codes; or the passionate forensic anthropologist Dr. Temperance "Bones" Brennan investigates crime scenes and resolves cold cases. All of these influential fictional characters have helped to raise the profile of anthropology as a discipline that seeks to understand and explain the complexity of human nature and behavior in all its diversity, both past and present.
Faculty
Faculty of Humanities & Social Sciences (FHASS)
Creative Commons License


This work is licensed under a Creative Commons Attribution-Noncommercial-No Derivative Works 4.0 License.
SOURCE Citation
Boshnakova, Anna, "Introduction to Anthropology" (2020). Books & Chapters. 18.
https://source.sheridancollege.ca/fhass_books/18
Original Citation
Boshnakova, A. and J. Ginter. (2020). Introduction to anthropology. In: J. Pulis and P. Angelini (Eds.), Social and behavioural sciences: Exploring human behaviour and he environment (pp. 3-55). TopHat.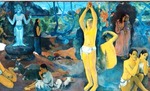 COinS