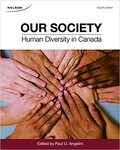 Title
Religion as Meaning and the Canadian Context
Role
Mikal Austin Radford contributed Chapter 6, Religion as Meaning and the Canadian Context, to the book Our Society: Human Diversity in Canada
Document Type
Book Chapter
Description
Written for Canadians, by Canadians, Our Society provides students with an up-to-date analysis of the major diversities that characterize Canadian society. The contributors use several paradigms to frame their discussion, including inequality, sexuality, regionalism, family, disability, the media, race, class and gender, to challenge students to think critically about the world around them.
Faculty
Faculty of Humanities & Social Sciences (FHASS)
Creative Commons License


This work is licensed under a Creative Commons Attribution-Noncommercial-No Derivative Works 4.0 License.
SOURCE Citation
Radford, Mikal Austin, "Religion as Meaning and the Canadian Context" (2012). Books & Chapters. 20.
https://source.sheridancollege.ca/fhass_books/20
Original Citation
Radford, M. A. (2012) Religion as meaning and the Canadian context. In: P. Angelini (Ed.), Our society: Human diversity in Canada. TopHat.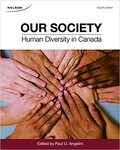 COinS