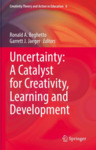 Title
Learning in An Uncertain World: Transforming Higher Education for the Anthropocene
Document Type
Book Chapter
Description
As the Fourth Industrial Revolution rapidly changes how people live, work, and connect, and as the realities of the Anthropocene and a planet irrevocably marked by human activity come to impact all aspects of existence on Earth, our species faces great uncertainty. Social, economic, and environmental challenges, primarily of our own doing, pose grave risks with no certainties as to their resolution. In a world awash with rapid transformation, higher education has not kept pace with emergent needs. In order that higher education may help us survive, it must undergo evolution and transformation to suit the uncertainty of the Anthropocene. This chapter offers several preliminary recommendations for this endeavour. The higher education of tomorrow should be more flexible, creative, focused on critical skills, leverage constructivist pedagogical tactics, and be supported by earlier education that can help prepare students for a transformed higher education and the challenges of this epoch.
Keywords
uncertainty, education, creativity, innovation
Disciplines
Education | Higher Education
Faculty
Faculty of Humanities & Social Sciences (FHASS)
Creative Commons License


This work is licensed under a Creative Commons Attribution-Noncommercial-No Derivative Works 4.0 License.
SOURCE Citation
Barr, Nathaniel; Hartley, Kylie; Lopata, Joel; McFarlane, Brandon; and McNamara, Dr. Michael J., "Learning in An Uncertain World: Transforming Higher Education for the Anthropocene" (2022). Books & Chapters. 22.
https://source.sheridancollege.ca/fhass_books/22
Original Citation
Barr, N., Hartley, K., Lopata, J. A., McFarlane, B., & Mcnamara, M. (2022) Learning in An uncertain world: Transforming higher education for the Anthropocene. In: R. A. Beghetto & G. J. Jaeger, (Eds), Uncertainty: A catalyst for creativity, learning and development. Springer. https://doi.org/10.1007/978-3-030-98729-9_18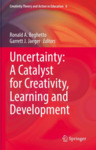 COinS