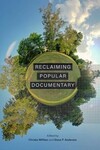 Title
Popular Music and Short-form Nonfiction: Is the Web a Forum for Documentary Innovation?
Document Type
Book Chapter
Description
In the latest white paper prepared by Cisco Systems, one of the largest technology conglomerates in the world, it was revealed 82 percent of all internet traffic in 2017 was video and predicted the figure will grow four-fold within the next five years. By that time, a million minutes of video content will stream across global networks every second of every day.¹ With this in mind, while it is impossible to enumerate the number of videos presently available on the internet across myriad platforms and services, it should suffice to say that for most people around the world, the moving...
Publisher
Indiana University Press
Keywords
short form documentaries, music documentaries, video content, documentary innovation
Disciplines
Film and Media Studies
Faculty
Faculty of Humanities & Social Sciences (FHASS)
Program
Honours Bachelor of Film and Television (BFTV)
Copyright
© Michael Brendan Baker
Creative Commons License


This work is licensed under a Creative Commons Attribution-Noncommercial-No Derivative Works 4.0 License.
SOURCE Citation
Baker, Michael Brendan, "Popular Music and Short-form Nonfiction: Is the Web a Forum for Documentary Innovation?" (2021). Books & Chapters. 23.
https://source.sheridancollege.ca/fhass_books/23
Original Citation
Baker, M. B. (2021). Popular Music and Short-form Nonfiction: Is the Web a Forum for Documentary Innovation? In C. Milliken & S. F. Anderson (Eds.), Reclaiming Popular Documentary (pp. 139–156). Indiana University Press. https://doi.org/10.2307/j.ctv21hrhxk.14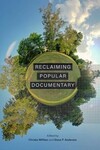 COinS