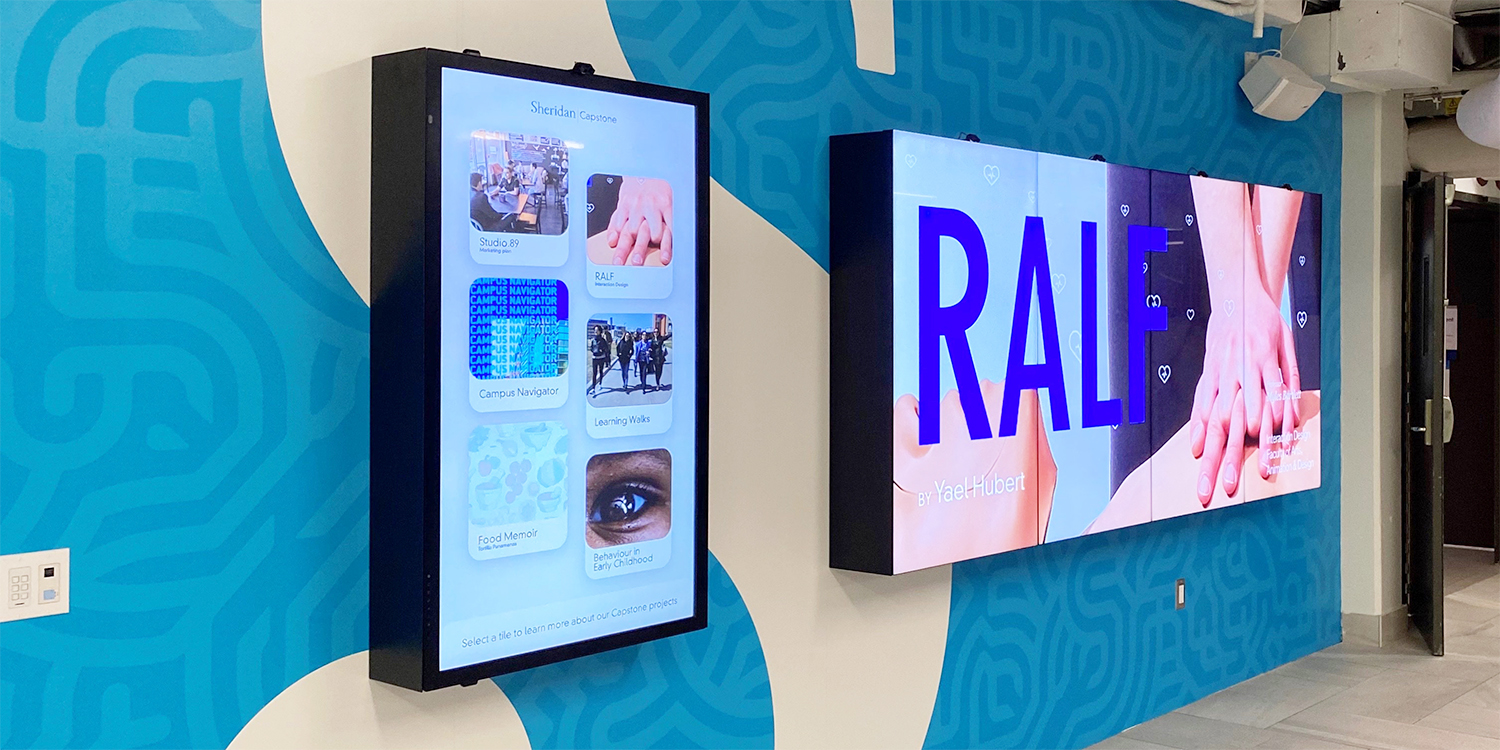 Featuring videos from Trafalgar Campus Library's digital wall that highlight and celebrate the dynamic scholarship, research, and creative activities (SRCA) done by Sheridan faculty and students.

The digital wall is designed to engage our community, along with employers, future students, and other partners, the wall features creative content and design including interactive features and the opportunity for students and faculty to engage in programming.

The digital wall is a collaborative project by Library and Learning Services with partners in IT and Sheridan Research.
Printing is not supported at the primary Gallery Thumbnail page. Please first navigate to a specific Image before printing.