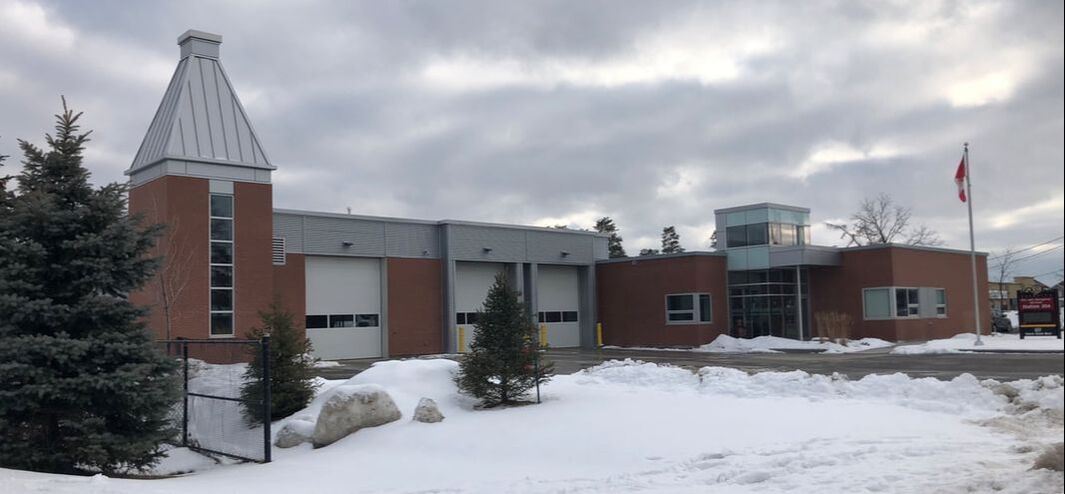 Document Type
Student Work
Publication Date
6-28-2020
Keywords
architectural technology, schematic design, renovation, plan drawing, adaptive reuse, building science, studio 6
Design Concept
The main concept driving my design is to create a safe and comfortable environment for the firefighters. My proposed floor plan separate the toxic areas from the living areas. Additional area to the back of the building was added to create a Decontamination Zone with space to clean the Fire Truck before it moves to the existing Bays from where the Fire Fighters will leave every time they received a call. There is also a room for decontamination of the firefighters themselves. The first room is a cleaning supplies storage with two industrials sinks, the next room is a change room with showers and toilets. Attached to the new Decontamination Zone there is a storage for the Contaminated Gear and a separate laundry for the PPE.

The accommodations are on the opposite side of the contaminated area. New spaces were created to help rearranged existing spaces. The Day Room, TV room and Kitchen received not only more space, but also more light. The small existing windows were replaced for a floor-to-ceiling window following the shape of the vaulted ceiling. The gym also has a floor-to-ceiling window helping. To help with increase ventilation and natural sunlight, a row of windows was placed at the West Elevation. Regarding the exterior finishes, the Living areas and the Hose Tower will be receiving a Black Metal Panel. The truck bay areas and decontamination zone will have a mix of brick and metal panel.
Faculty
Faculty of Applied Science & Technology (FAST)
Copyright
© Fernanda Lopes
Creative Commons License


This work is licensed under a Creative Commons Attribution-Noncommercial-No Derivative Works 4.0 License.
Original Publication Citation
Lopes, F. (2020, June, 28). Brampton fire station 204. Studio 6 summer 2020. https://perma.cc/W46D-G58D
SOURCE Citation
Lopes, Fernanda, "Fernanda Lopes" (2020). Fire Station 204. 13.
https://source.sheridancollege.ca/student_work_fast_projects_studio6_fire_station204/13