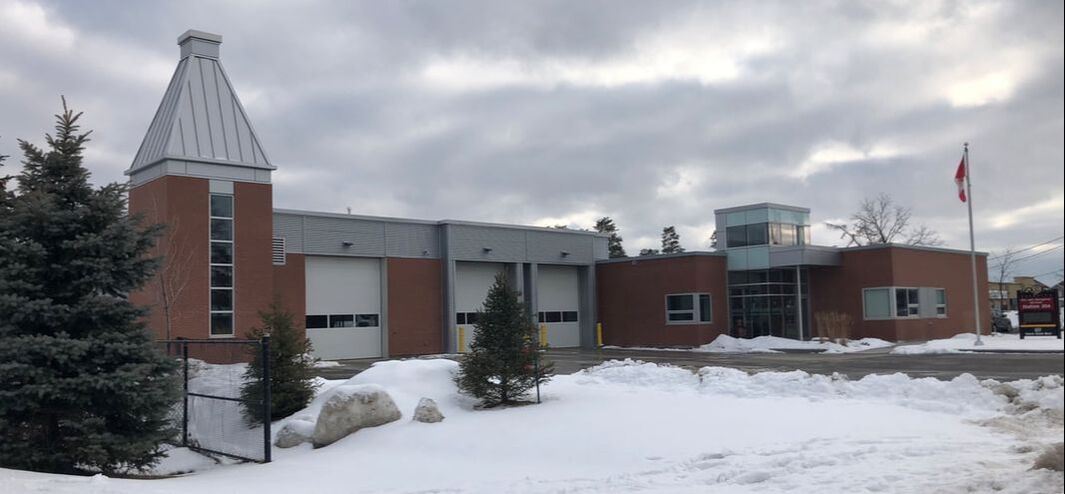 Document Type
Student Work
Publication Date
5-11-2020
Keywords
architectural technology, schematic design, renovation, plan drawing, adaptive reuse, building science, studio 6
Design Concept
This project is inspired by the use of green architecture and a building that will hopefully promote this style in future buildings across Brampton. When redesigning this building one of my main focuses was to add a second floor that will include a rentable community space, heritage room, art gallery, and firefighter training rooms which will help connect and give back to my hometown community. As toxins are always finding ways into fire stations, serious precautions were taken to keep our firefighters healthy and comfortable. To combat these issues, positive pressure vestibules will be installed to prevent toxins from traveling between safety zones. Furthermore, green walls and charcoal based wall coatings will be used in various spaces to help absorb and keep toxins isolated. My final design aspect was to include a flotation therapy room where firefighter can relax, relieve stress and remove toxins on the surface of their skin. Overall, I wanted to redesign this fire station to have a modern/sleek aesthetic while being still identifiable as a fire station.
Intent Statement

This is a graphical architectural diagram that depicts a 1-point wall section and is intended to provide information of the overall building aesthetic, structure, and concept. With the intent to emphasize the exterior, this perspective will provide a visual representation of material usage along with colour contrast in specific architectural element throughout the design. By using custom steel angles to support box framed polyethylene panels and turn a typical flat stone façade into an architectural feature that is used as a green planter illuminated by exterior pot lights to provide depth along the building's elevation. With green architecture and sustainability being a priority in the design, many features were added, and a few are seen in this sectional diagram. With roof slopes and scuppers leading to the planter shelf, rainwater will be absorbed and used to hydrate vegetation, with excess water leading to a cistern to be used as grey water within the building. The slot and clerestory windows are added to effectively allow light and views into the building while shading form an overabundance of sunshine with setback windowsills. Overall, by taking a typical commercial structure using steel columns, beams, and joist systems can transition into an architecturally appealing structure by designing, strategizing, and thinking outside of the box.
Faculty
Faculty of Applied Science & Technology (FAST)
Copyright
© Jacob Boswell
Creative Commons License


This work is licensed under a Creative Commons Attribution-Noncommercial-No Derivative Works 4.0 License.
Original Publication Citation
Boswell, J. (2020, May, 11). Brampton fire station 204. Studio 6 summer 2020. https://perma.cc/HL6U-3P3M
SOURCE Citation
Boswell, Jacob, "Jacob Boswell" (2020). Fire Station 204. 40.
https://source.sheridancollege.ca/student_work_fast_projects_studio6_fire_station204/40