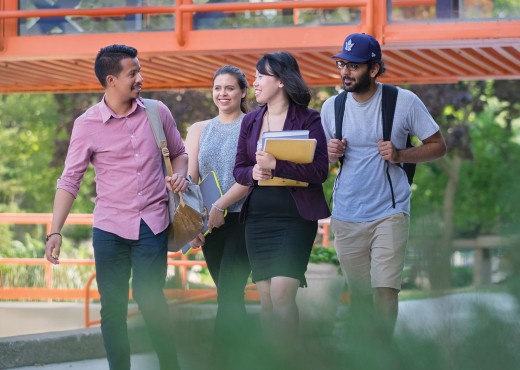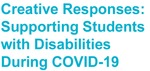 Role
Margaret Sanderson, Manager, Accessibility and Inclusion along Janice Fennell, Manager, Accessible Learning, a Learning Strategist,
Files
Document Type
Webinar - Restricted
Download Instructions
This webinar is restricted to Sheridan faculty and staff. To view this webinar users must click the download button and log in. If you do not have an account on SOURCE, you will need to create one using your Sheridan email address by clicking the "sign up" tab at the bottom of the login page.

If you have any questions about the sign up and login process, please contact source@sheridancollege.ca
Description
Students with disabilities often face barriers in their attempts to access educational services, and to succeed in their career pursuits.  Sheridan is aware that the COVID-19 pandemic has added additional challenges for many students with disabilities. In light of this, Sheridan has taken steps to be agile during the COVID-19 pandemic in responding appropriately and in a timely manner to accommodation requests and in helping students adapt to alternative delivery models. This webinar will focus on the collective experiences of students with disabilities and Sheridan's dedicated employees who are working together creatively to enable satisfactory outcomes during this very challenging time.
Publication Date
4-22-2020
Keywords
students with disabilities, educational services, barriers to access, COVID-19, pandemic
Faculty
Centre for Equity and Inclusion
Copyright
© Centre for Equity and Inclusion
Creative Commons License


This work is licensed under a Creative Commons Attribution-Noncommercial-No Derivative Works 4.0 License.
SOURCE Citation
Sanderson, Margaret; Fennell, Janice; Tatton, Carren; Au Duong, Michelle; and Centre for Equity and Inclusion, "Creative Response: Supporting Students with Disabilities during COVID-19" (2020). Webinars. 11.
https://source.sheridancollege.ca/cei_webinars/11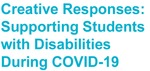 COinS