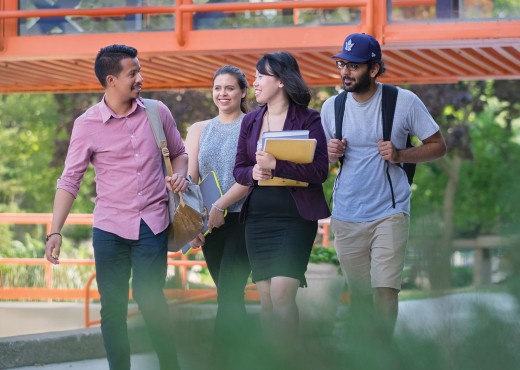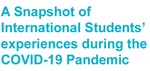 Role
A conversation with Sunand Sharma, Associate Dean, Community Citizenship, Student Leadership and Engagement, Patrice Esson, Associate Director, International Services and Seden Yesildag, Child and Youth Care Student and Student Affairs peer mentor as they discuss Sheridan's ongoing efforts to support the academic, social and cultural journeys of our International students.
Files
Document Type
Webinar - Restricted
Download Instructions
This webinar is restricted to Sheridan faculty and staff. To view this webinar users must click the download button and log in. If you do not have an account on SOURCE, you will need to create one using your Sheridan email address by clicking the "sign up" tab at the bottom of the login page.

If you have any questions about the sign up and login process, please contact source@sheridancollege.ca
Description
Over 7500 international students from 100 countries form part of the diverse student body at Sheridan. In challenging times, the circumstances of international students can rapidly turn precarious influenced as they are by factors beyond their control - from the lack of local familial relationships and a strong support network, to the inability to travel home to their countries of citizenship, the loss of their livelihood, and the immigration regulations that govern their temporary residence in Canada. Hear how Sheridan has demonstrated agility and flexibility in responding to the needs of its International students.
Publication Date
6-24-2020
Keywords
international students, COVID-19 pandemic, Sheridan
Faculty
Centre for Equity and Inclusion
Copyright
© Centre for Equity and Inclusion
Creative Commons License


This work is licensed under a Creative Commons Attribution-Noncommercial-No Derivative Works 4.0 License.
SOURCE Citation
Sharma, Sunand; Esson, Patrice; Yesildag, Seden; and Centre for Equity and Inclusion, "A Snapshot of International Students' Experiences During the COVID-19 Pandemic" (2020). Webinars. 3.
https://source.sheridancollege.ca/cei_webinars/3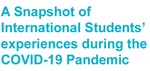 COinS