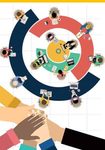 Supported by
The Centre for Teaching and Learning
Library and Learning Services
Contributors
• Members of Sheridan's Learning Analytics Steering Committee
• Members of Sheridan's Learning Analytics Community of Practice
• Alyssa Wise
• Laurie Harrison
• Gayle Palas
• Roxanne Ross
• Kyle Mackie
• Meagan Troop
• D2L

Description
This open textbook is a curation of resources related to recent learning analytics (LA) initiatives at Sheridan College, exploring LA from philosophical, methodological, instructional, and ethical points of view.
Sheridan's work in LA aims to leverage learning data to help foster a culture of care and bolster the success of students. While these resources are grounded in the work at the College, it is our hope that they will support and inspire educators with tools and guidance on how to use data to inform and enhance teaching and learning.
In the pages that follow, you will find background information related to LA, recordings from Community of Practice meetings, interactive infographics, links to current research, guiding documents, and reflective worksheets.
Keywords
learning analytics, learning data, teaching and learning
Disciplines
Education | Higher Education
Faculty
Centre for Teaching and Learning (CTL)
Copyright
© Sheridan College - Centre for Teaching and Learning
Creative Commons License


This work is licensed under a Creative Commons Attribution-Noncommercial-No Derivative Works 4.0 License.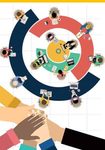 COinS